Merkel re-elected by German Parliament To Fourth Term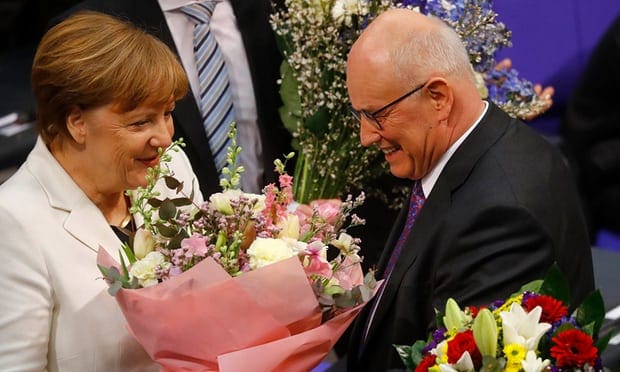 German Chancellor Angela Merkel, bruised by half a year of post-election coalition haggling, was today elected by parliament to her fourth and likely final term at the helm of Europe's biggest economy.
Naija News learnt that the Lawmakers in Berlin's glass-domed Reichstag voted 364-315 with nine abstentions for Merkel who was then to be formally appointed by President Frank-Walter Steinmeier before taking the oath of office at 1100 GMT.
Merkel, wearing a white blazer, said "I accept the vote" and beamed happily as applause filled the Bundestag chamber, where her scientist husband Joachim Sauer and her 89-year-old mother Herlind Kasner were among the well-wishers.