FG Has Neglected Rivers State -Governor Wike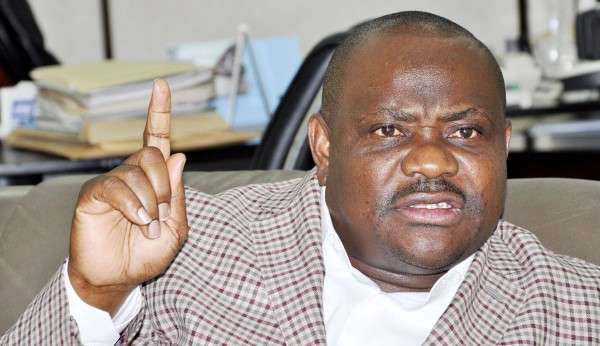 Rivers State Governor Nyesom Wike  has condemned the All Progressives Congress (APC)-led Federal Government.
He alleged the Federal Government of neglecting Rivers State since the APC led administration began, three years ago.
Wike made the allegations briefly after he launched the construction of the Umueze-Umuogba-Umuokpurukpu-Umueke- Umunju-Umuellechi-Eberi road in Omuma Local Government Area of the state.
According to Wike, "The Federal Government has no tangible project in Rivers State after close to three years in government. These APC leaders from Rivers State have been unable to attract a single project," he said on Saturday.
"If you know that you cannot deliver projects to the people of Rivers State, you better keep quiet and allow us to develop the state."
The Rivers Governor also recalled that when he served as a Minister of State for Education, he was able to attract 22 key projects to the state and access grants for Ignatius Ajuru University of Education and Ken Saro Wiwa Polytechnic respectively.
During the flag off, While appreciated the people of the state for their immense support, while also re-emphasising his administration'sc ommitment towards in improving the lives of the people.
He also stated that his government has linked Omuma communities to the National Grid while the General Hospital, Eberi is nearing completion.
He said: "There is no way that Omuma Local Government Area will not continue to benefit from key projects.  The Lawmaker representing Omuma State Constituency, Rt Hon Kelechi Nwogu has performed creditably and we can see his constituency project.
"Those who represented Omuma Local Government Area in the past, what is their legacy. For this administration, we shall develop the area." the governor said.
He alsoe expressed that his administration has judiciously utilised the state's resources and prioritised the development of the state above other considerations.