2019: Imo Will Reject Okorocha's Son-In-Law As Governor – PDP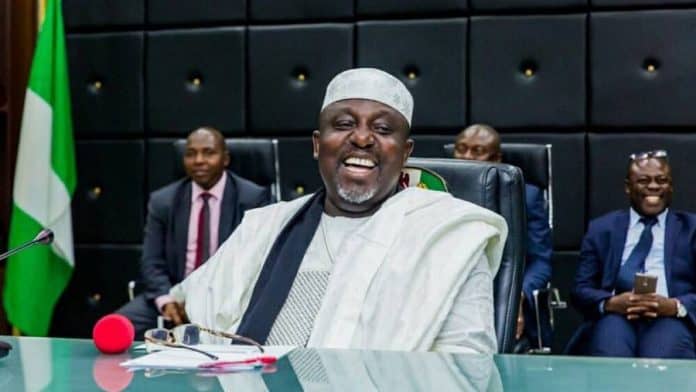 The Peoples Democratic Party (PDP) in Imo State has said that the people of the state will reject Governor Rochas Okorocha's move to make his son-in-law, Uche Nwosu, to succeed him in 2019.
Naija News reported that Okorocha on Monday anointed Nwosu, who is his Chief of Staff and his first daughter's husband, as his successor and declared his total support for him should he decide to vie for governorship seat.
The governor had described Nwosu as an honest man who has high regard for all regardless of the background or status, and that he possesses all the qualities to succeed him as a governor.
But the Chairman of the PDP in the state, Charles Ezekwem, on Tuesday criticised the move, saying the state had gone beyond a father-in-law handing over political power to his son-in-law after eight years and mother handing over to his daughter as the first lady of the state.
He said, "This family business will not work; the idea of Okorocha handing over power to his son-in-law after eight years will not work. This 'familiocracy' will be rejected because Imo people are highly educated and civilised."
Ezekwem also announced that his party had commenced the process of ensuring that the party would take back power in the state in 2019.