Gov. Fayose Condemns Police Over Comment Against Ortom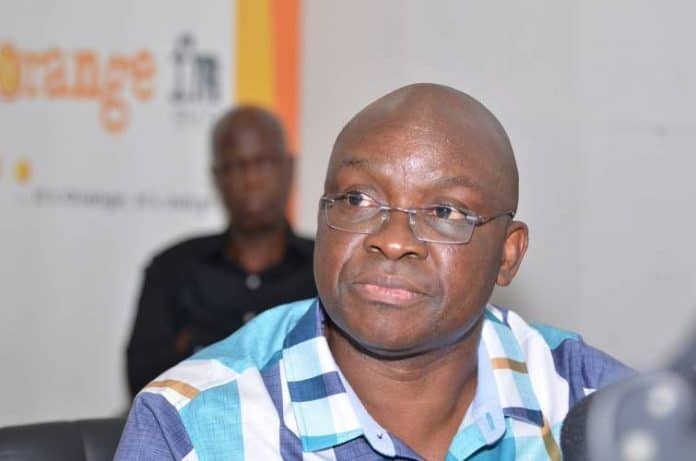 The Ekiti State Governor, Ayodele Fayose, has condemned the statement made by the Police Public Relations Officer, Jimoh Moshood on Tuesday that Benue State Governor, Samuel Ortom is a "drowning man."
Fayose, according to Punch, described the statement as an insult on all governors in Nigeria and added that the police authorities must retract the comment and tender an unreserved apology to Ortom, the people of Benue State and the Nigeria Governors' Forum.
He said this in a statement on Tuesday by his Special Assistant on Public Communications and New Media, Lere Olayinka.
He said, "It is now clear that the police have become an organ of the All Progressives Congress government, acting as if its only duty is to protect the interests of President Muhammadu Buhari and his allies."
Fayose also condemned the police for declaring the spokesman for Gen. Ibrahim Babangida (retd.), Kassim Afegbua, wanted.
He asked the police whether there was any complaint by Babangida against Afegbua and advised them to go after the marauding herdsmen and their sponsors instead.
Fayose said, "Rather than trying to gag Nigerians and acting as if it has become law unto itself, the police should go after the killer herdsmen and their collaborators.
"On whose complaints did the police declare Afegbua wanted? Did General Babangida lodge any complain against him? Was there anything in the statement released by him that Nigerians do not know before now? Is it not true that President Buhari has looked the other way while herdsmen were killing Nigerians?"