Cross River Govt Approves 24-hour Security For Medical Doctors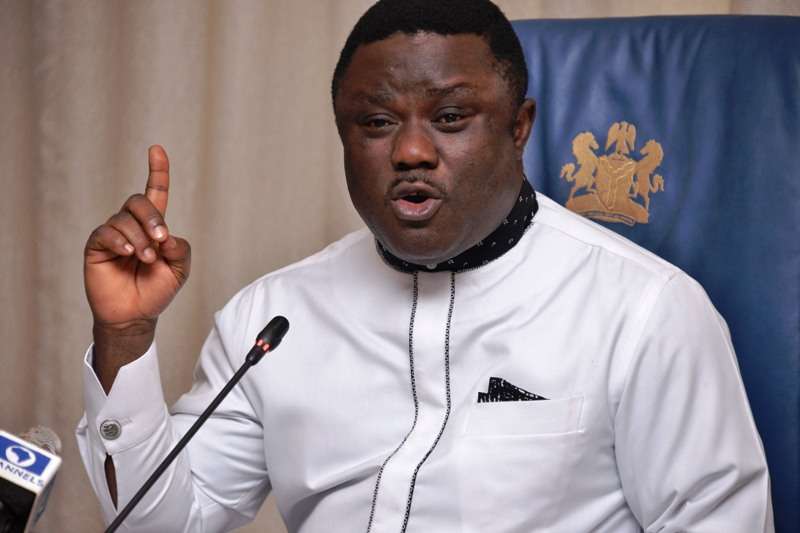 The Cross River State Governor, Ben Ayade has approved a 24-hour security coverage for medical doctors and other professionals in the state in order to check kidnapping.
The state Security Adviser, Jude Ngaji, disclosed this on Friday, saying the development came after several meetings were held with the governor on how to stop kidnapping of doctors.
It would be recalled that doctors in the state had gone on strike recently to protest against the kidnapping of two of their colleagues, Dr. Usang Ekanem and Dr. Emem Udoh, within one week.
Ngagi said the governor gave an approval for increased security at the University of Calabar Teaching Hospital and other public health institutions in Calabar and beyond.
He said, "The governor had a meeting with medical doctors and I also did the same. First, we had to make them understand that it was not as if doctors were being targeted for kidnapping as it was perceived.
"We have some recent cases of doctors being kidnapped. One was the doctor in Akamkpa while the other was the lady who was released after one day. The lady was returning from duty at about 1.30am when she was abducted.
"That same night that she was kidnapped, the security agencies met, took a decision and swung into action. That same night, about 11 persons were arrested for various criminal offences, although not within the Calabar metropolis. We have discovered that we have made the town too hot for them that they have relocated to neighbouring communities.
"What we have done, especially for the doctors, and we intend to do for all corporate organisations, is that the governor, Prof. Ben Ayade, has approved a 24-hour security services for doctors in the teaching hospital and other hospitals."
He said that the state security outfit, Homeland Security has been saddled with the responsibility of going to pick up doctors who are on night duty from their residence, adding that the outfit had been extended to cover Ogoja, Obudu and Etung.
"We now have the responsibility of going out to pick up doctors, especially the ones on duty, no matter how late. We would pay special attention to doctors who live in vulnerable areas.
"So, if a doctor is on duty and has the challenge of leaving where he or she is, the designated security men will go and pick up the doctor and also take him/her back home safely.
"This is a novel idea that we have just introduced and I am sure it is the first of its kind in the country. We are not doing it for doctors alone, other professionals will benefit from it. The Homeland Security personnel that are stationed all over the metropolis will take charge of that," he said.