Benue Govt's Anti-Open Grazing Law Is Unnecessary – Gov Al-Makura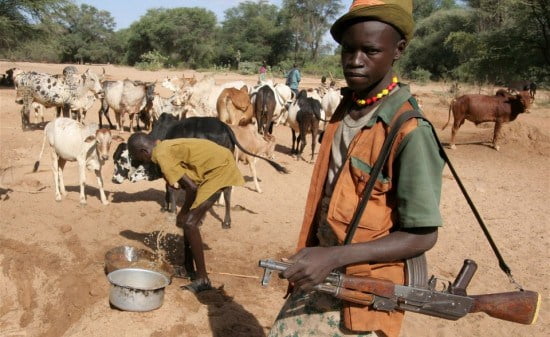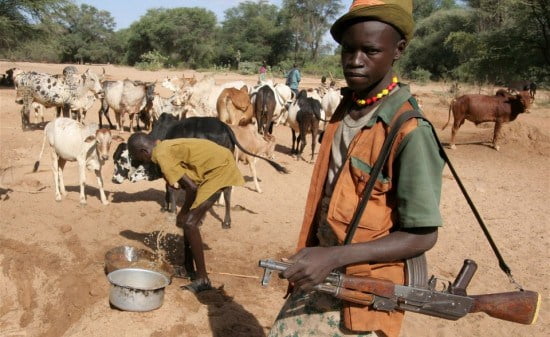 Nasarawa State Governor, Umaru Tanko Al-Makura has described as uncalled and unnecessary for the anti-open grazing law implemented in Benue State.
The governor made his stand point on Friday in Lafia, at a meeting with the Inspector General of Police (IGP), Ibrahim Idris, and stakeholders in the state.
He said:"I'm deeply shocked by my colleague (Governor Samuel Ortom) accusing me of camping militia in the state, those were very unfair comments, coming from a state governor. But, the onus of proof lies on the person who alleged. I want the IGP to look into the issue
"As the chief security officer of the state, I will give you all the support to unravel this allegation, I have never received any report as governor, of any camp or destination like this; this is bad stigma, it can spark up crisis.
"The Tiv people are bonafide citizens of Nasarawa state, they have equal rights and privileges, I will protect them until such a time the crisis subsists. Ninety-five percent of the IDPs we have in Awe are Tiv people."
Meanwhile, the Federal Government has clarified that the establishment of colonies in states will in no way transfer communal land ownership to Fulani herdsmen wherever it is established.
Speaking through the Minister of Agriculture and Rural Development, Chief Audu Ogbeh, the FG stated that it dropped  ranching plans for cattle colonies because they are strategic ways of avoiding incessant bloody clashes between herdsmen and farmers  in the nation.
Speaking after the Federal Executive Council (FEC) meeting, in Abuja,on Wednesday, Ogbe told reporters that cattle colonies would be established to forestall incessant clashes.
The minister explained government's policy in separate meetings with governors of Plateau and Kogi states, Simon Lalong and Yahaya Bello, respectively, in Abuja, yesterday.
He said: "Cattle colony is not using Fulani herdsmen to colonise any state. It is going to be done in partnership with state governments that would like to volunteer land for it. The federal government will fund the project and those wishing to benefit from it will pay some fees," he stated.
He said while cattle ranching is more of an individual venture, for herdsmen and those wishing to invest in the livestock sector, cattle colonies are larger projects where up to 40 ranchers can share same facility that will be provided by the government; at reduced rate.
He further disclosed that 16 state governments have, so far, provided hectares of land for the project, and also, sought the support of states in the area of Extension Officers who would be "recruited within the locality so that they can be in contact with rural farmers."