Boko Haram: NAF Jet Destoys Terrorist Hang Out In Borno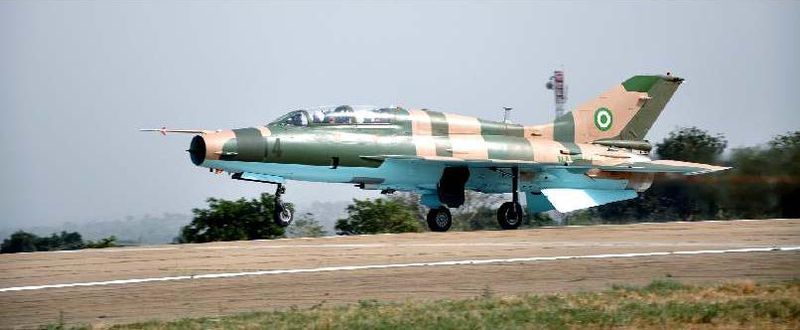 -Air force bombs Boko Haram hide out in Borno state.
-Several terrorists allegedly lost their lives in the air strike by men of the Nigeria air force.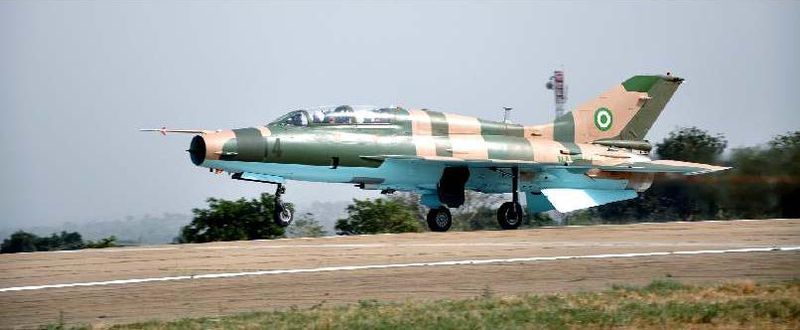 Air force takes battle against insurgents to the terrorists' hideout in Borno.
Boko Haram terrorists operating from the North Eastern part of the country have been dealt another terrible blow as fighter jets belonging to the Nigerian Air Force (NAF), have destroyed yet another one of their stronghold in Borno state, killing several of the insurgents.
The information was disclosed by NAF Director in charge of Public Relations and Information, Air Vice Marshal Olatokunbo Adesanya, in Abuja.
According to him, the fighter jets destroyed Boko Haram structures in Bogumeri and Gwoza in Borno State.
"In furtherance of Operation LAFIYA DOLE, the Nigerian Air Force (NAF), on 24 November 2017, successfully neutralized a large gathering of Boko Haram terrorists in Bogumeri, Borno State. His statement reads.
"A NAF platform, while on routine Intelligence Surveillance and Reconnaissance (ISR), had previously discovered the large gathering of the BHTs in the area, which was known to have significant BHT presence.
"Consequently, NAF fighter aircraft were detailed to carry out air interdiction on the target, in quick succession. The Alpha Jet fighter aircraft attacked the target with bombs, killing the insurgents and setting some structures ablaze.
"Meanwhile, in a separate attack on 28 November 2017, the NAF successfully neutralized another large gathering of BHTs in Gobara, 15km north west of Gwosa. A NAF ISR platform had previously discovered the armed BHTs, who were gathered by a building that was apparently being used as a hideout.
"The subsequent air strike resulted in the immediate destruction of the target building, killing all the BHTs inside it."