Virgins pose topless as they were initiated into womanhood in Rivers (Photos)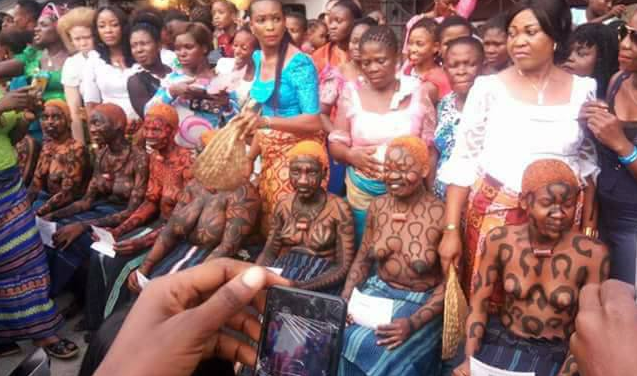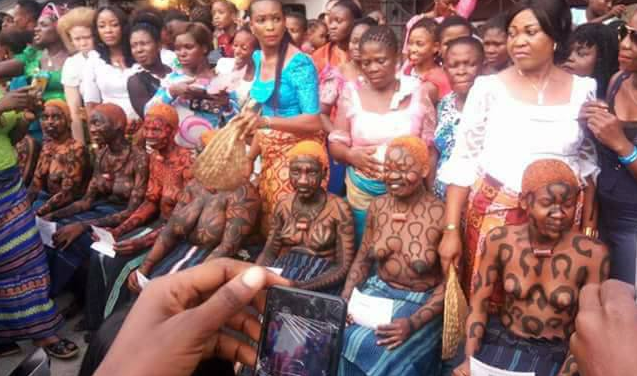 A Facebook user, Ala Mathias shared photos of virgins who posed topless as they are initiated into womanhood in the Iria ceremony held in Okrika, Rivers state.
The initiation ceremony is part of the culture of the people of Okrika that welcome virgins into womanhood.
Mathias captioned the photos: "OKRIKA CULTURE AND HERITAGE.
"It Is Called Iria Ceremony, It Is A Process Of Welcoming Them To Womanhood. It Is Usually Done By Virgins In The Ancient Days.
"This Particular Iria Ceremony Took Place Yesterday At Okrika Market Square, Rivers State. Value Your Culture My People."
See more photos below: