Biafra: Nigerian Army harrased us, seized our property – MASSOB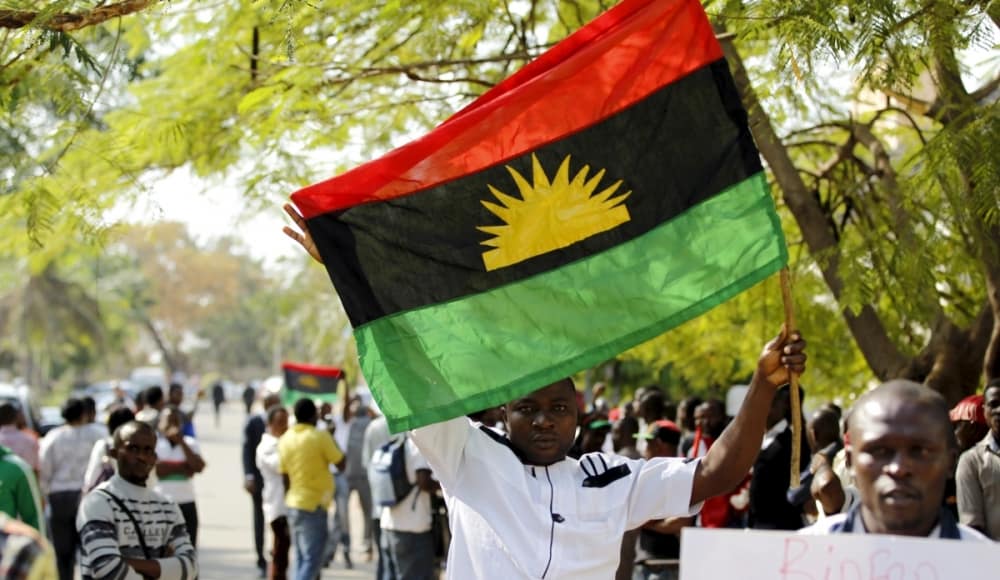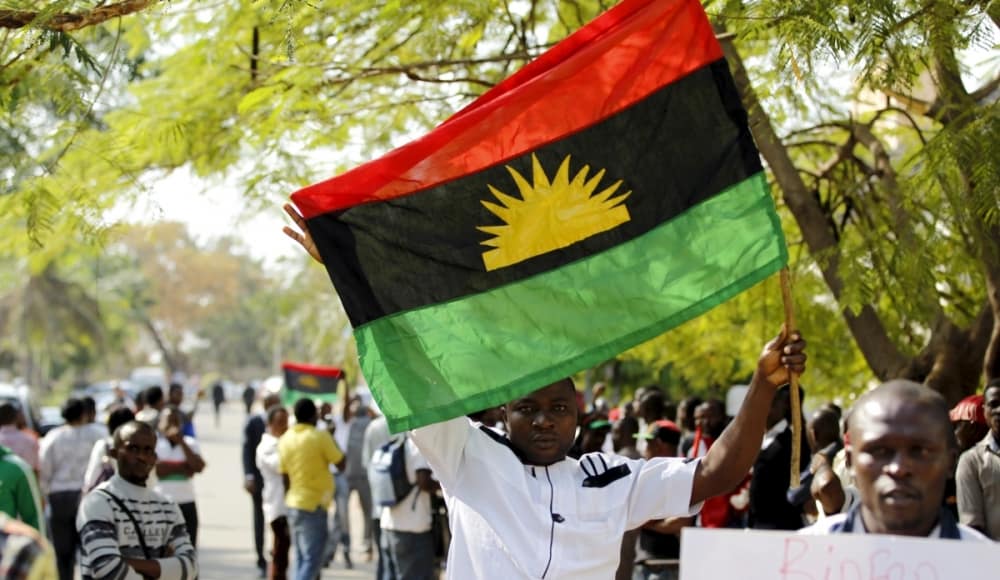 MASSOB accuses Nigerian Army of assaulting, seizing their property.
Movement for the Actualisation of the Sovereign State of Biafra (MASSOB) has accused officers of the Nigerian Army of harassing and conscripting their property along Afikpo-Owerri Road.
The group also known as Biafra Independent Movement (BIM), made the allegation in Afikpo North Local Government Area of Ebonyi State, today Friday.
Briefing newsmen after their,
MASSOB-BIM leader in Ebonyi South, Mr. Sunday Ezaka, while addressing journalists claimed that the military siezed their belongings while they were returning from Owerri, Imo State.
According to him, "Last time when we were coming back from Owerri at Masters Energy checkpoint in Abia mounted by the military, three of our vehicles were stopped and we were ordered to come out.
READ ALSO: Biafra: Keyamo reacts to IPOB sacking Nnamdi Kanu
"They saw that we were MASSOB-BIM in our uniforms; they asked why we should wear the uniforms with all our logos and handouts written Biafra. They said we should hand over our books, handouts and uniforms to them and up till now, they have not called us for a recovery of our property.
"They seized 50 of our security uniforms, 10 handouts books titled Echo Biafra, 15 shoes, 50 T-shirts on MASSOB security and 50 boots. They said they were going to investigate, but till now they have not called us for claims. On September 13, the Area Command of Afikpo Police Division came and pulled down our sign post from our secretariat at Amasiri, Okigwe Road," he said.
Speaking on President Muhammadu Buhari's urging  Igbos to disregard  Biafra and accept one Nigeria, Ezaka said Biafra must come to light.
" Biafra is possible and you will soon see it. MASSOB-BIM started the Biafra struggle. I saw in the national dailies that Buhari visited Ebonyi state and said Igbo don't need Biafra. I want to let him know that he is making a mistake by uttering such comment," Ezaka said.
Download NAIJA NEWS app: