PDP should not end up like ANPP, we must learn from our mistakes – Bode George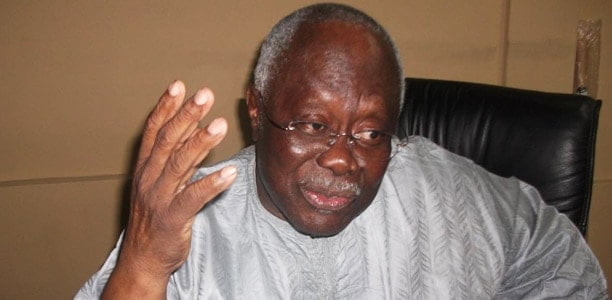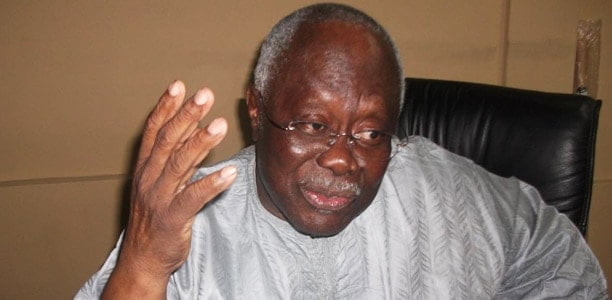 Former Deputy National Chairman of the Peoples Democratic Party (PDP), Chief Bode George, has cuationed the party leaders to resolve the issues the party is facing, to avoid ending up like the defunct All Nigeria Peoples Party, ANPP.
George, who is also a PDP national chairman aspirant, said the space of time between the party's election and the 2019 general elections is short, statiing that PDP needed a candidatewho can withsatnd the pressures and face the election battle.
He said, "It is not a joke, because when you apply the harmer, you have to watch your fingers. It is a major decision, not only for our party but for the country.
"We need someone with a track record, someone who has been through the storm. We must avoid the pitfalls of the past. This is not the time for experimentation.
READ ALSO: I will return PDP back to Aso Rock By 2019 – Bode George
"Within the South-west, we have Ondo / Ekiti, one zone, Lagos/Ogun, one zone, Osun / Oyo, another zone. The current National Vice chairman of the party is from Ondo/Ekiti. It was zoned there because Lagos/Ogun, Osun/Oyo, have all served their terms in the past. So now, it is turn of Ogun/Lagos again.
"We are fighting a party that is now a colossus. Politics is war by other means. So we must get it right if indeed we want to return to power in 2019. I want all those contesting to also let us debate before our members so we can tell them our plans and be able to convince them. That is democracy.
He expressed optimism that PDP was not knocked down, but must learn from the past mistakes in order no to become obsolete like ANPP.
"As a party, thank God we did not get a technical knockout; we only got a bloody nose. But we must learn from our past mistakes. You don't just join an organisation and suddenly you want to head the organisation, without requisite qualification, experience and knowledge. You don't bring a bambino to go and manage the people. I don't want us to end up like the ANPP."
Source: Naija News