Biafra: Nigerian system, the cause of IPOB agitation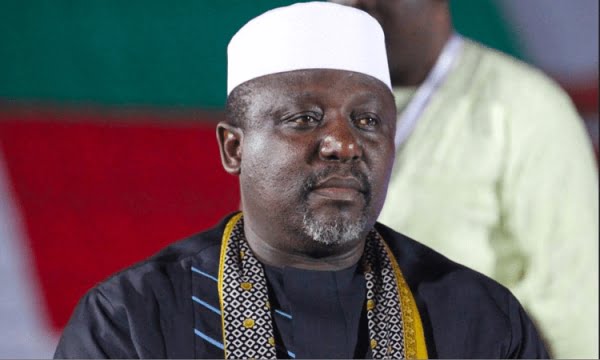 Governor of Imo State, Rochas Okorocha, has held the Nigerian system for the continued increase in the  secession quest by the Indigenous Peoples of Biafra in the South East.
Okorocha stated that the nation had redusced focus on women and youth matters.
The Governor made the disclosure during a two-day first Women Gender and Young Workers conference, on Tuesday, put together by the Nigeria Union of Local Government Employees, NULGE, in Owerri, Imo state..
According to him, IPOB's clamour for secession shows that youths had been ignored.
READ ALSO: Goodluck Jonathan offered me money, other things, to support PDP in 2015 – Okorocha
He said, "I am happy because I love you. I am happy because I believe that the local government is the closest government to the ordinary person in the street.
"I have seen women in Nigeria struggling for recognition and I see misrepresentation of women in the society and the failure to give women responsibility is why things are going the way it is in this country.
"This country has neglected the women and youths. Imagine the IPOB, they are not people of my age. It is time to engage the youths of this country.
"Let me say this, we must go back to agriculture. And there is no system more qualified to talk about agriculture if not the local government system. I want this conference to include agriculture in their agenda."