Police arrest 13 kidnappers, robbers
-13 suspected kidnappers and armed robbers have been arrested by police in Jere area of Kaduna State.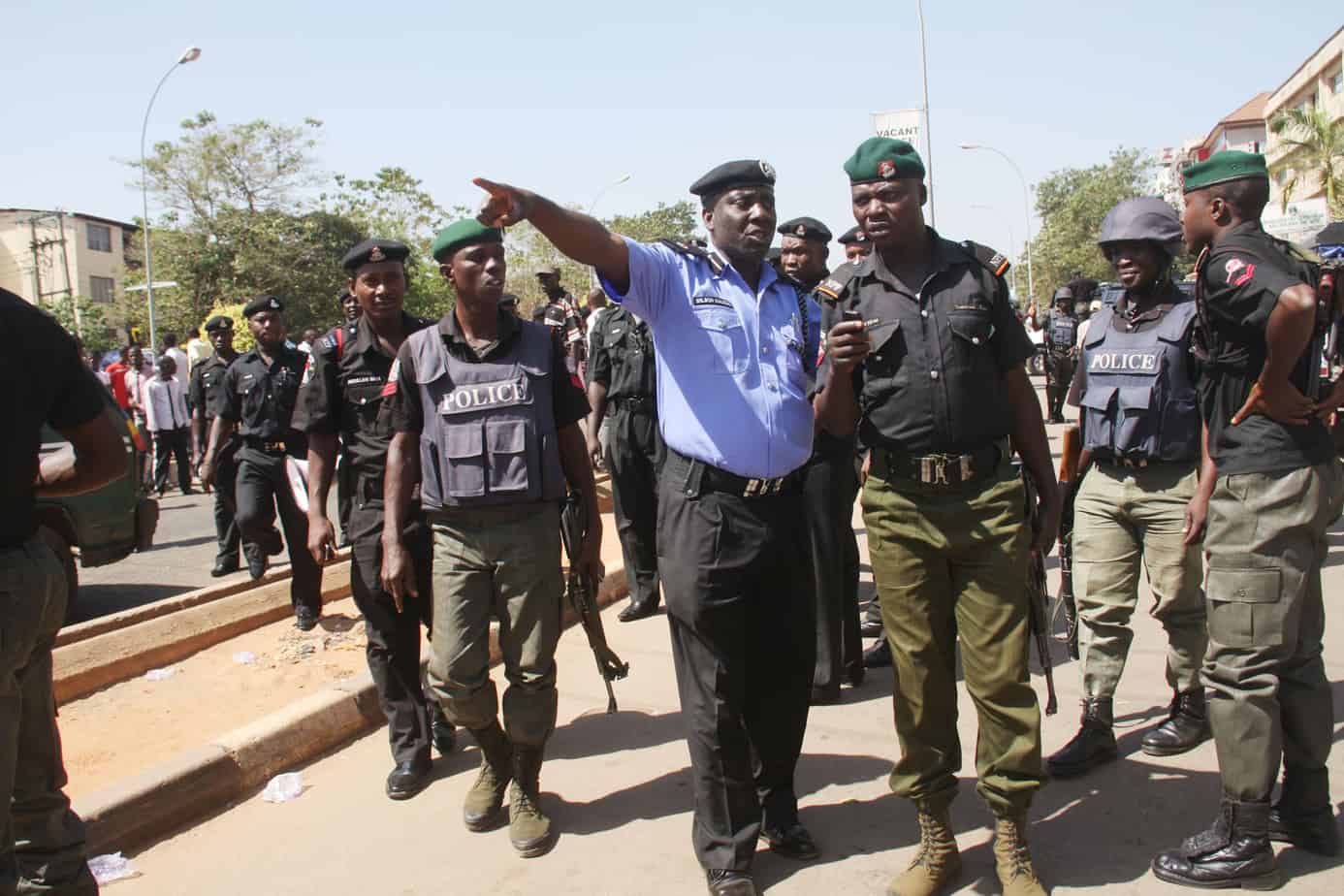 13 suspects have been arrested by the police for kidnapping, robbery, rape and unlawful possession of arms in Jere area of Kaduna State.
CSP Jimoh Moshood, the spokeman of the command disclosed this yesterday to journalists in Jere.
The names of the suspects are Babuga, 27; Kiri, 26; Tambaya, 25; Musa, 27; Musa, 30; Musa, 27, and Usman, 37, who is the second gang leader. Others are Yusuf, 25; Abdul, 20; Bali, 40; Nagoma; Babuga, 25, and Yeti Muhammad, 32.
Moshood said that two AK-47 rifles, 16 locally-made guns with ammunition, cutlasses, sticks and charms were recovered from the suspects when their hideouts were raided by the police.
He said: "Most of the suspects were identified by the victims for being responsible for their kidnap. The suspects confessed to the offence. The arms and ammunition listed above and other property belonging to some of their victims, who were rescued from the gang, have been recovered from them."
The spokesman said all the suspects will be charged to court after investigation, adding that investigation was on-going to arrest other suspects still at large.
Read also: Nine policemen, 3 others arrested for extortion
He said the Inspector-General of Police, Ibrahim Idris, had directed the Assistant Inspectors-General of Police and Commissioners of Police in the zones and commands intensify the security at the highways and other major roads in order to rid the criminal elements on the roads.
The spokesman said Idris lauded residents of towns and villages along Abuja-Kaduna Highway for the support by always alerting and informing the police on suspected criminals.
He therefore, assured the public that the ongoing raids on criminal hideouts executed across Nigeria.