CJN swears in Keyamo, others as Senior Advocates of Nigeria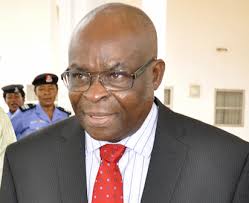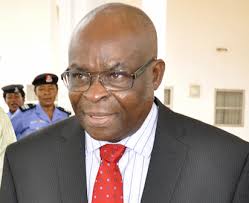 Justice Walter Onnoghen (SAN),the Chief Justice of Nigeria,  on Monday swore in 29 legal practitioners as Senior Advocates of Nigeria.
The new SANs had earlier successfully passed through the screening processes and have now been duly sworn in.
The new SANs sworn in at the Special Court of the Supreme Court in Abuja included popular Lagos lawyer, Mr. Festus Keyamo and a former National Legal Adviser of the Peoples Democratic Party, Chief Olusola Oke.
The inauguration of the new SANs, forms part of the proceedings of a special court session marking the commencement of the new 2017/2018 legal year of the Supreme Court.
The CJN, in his presiding words as he swore in the SANs, warned them not to abuse their new position or else the privilege would be withdrawn.
READ ALSO: Judiciary, support the anti-corruption war – Chief Justice Onnoghen
He said, "I must remind you that being a privilege, it can, and shall be withdrawn if abused.
"The privilege you are conferred with today is not intended as a weapon of intimidation or licence for rudeness and arrogance.
"It is an appointment that places both moral and professional duties on you, for which you have been found worthy to bear and discharge.
"As members of the Inner Bar, you now occupy positions of trust and great responsibility.
"Expectedly, you must imbibe every virtue of excellence, integrity, and diligence at all times. You must also remember your duties to the Courts as custodians of justice."
Others who just bagged the title include Vice President Yemi Osinbajo's brother, Akinlolu Osinbajo, who is a former Attorney-General and Commissioner of Justice in Ogun State; former Director-General of the Nigerian Copyright Commission, Prof. Adebambo Adewepo, and the Director-General of the Nigerian Institute of Advanced Legal Studies, Prof. Adedeji Adekunle.
They also included Chibuike Nwokeukwu, Johnnie Egwuonwu, Bert Igwilo, Sylvester Enema, Ikenna Egbuna and Wilcox Aberton, Michael Alliyu, Francis Egele, Nasser Dangiri, Emeka Okpoko, Sani Garun-Gabbas, Abdul Ibrahim, John Odubela, Gboyega Oyewole, Joshua Musa, Ibrahim Mohammed, Ekemejero Ohwovorile,Oyetola Oshobi, Sulaiman Usman, Kehinde Ogunwumiju, Chiesonu Okpoko and Kamaldeen Ajibade, Professor Enefiok Essien, and Professor Sadiq Shikyl.