2019 Elections: Kaduna APC plans to resist imposition of El-RUfai as APC presidential candidate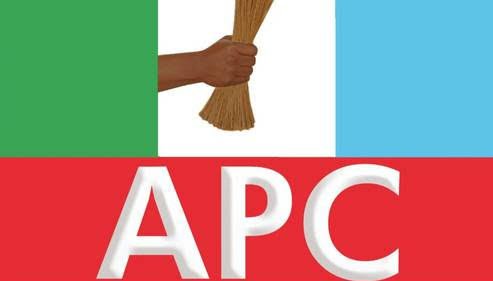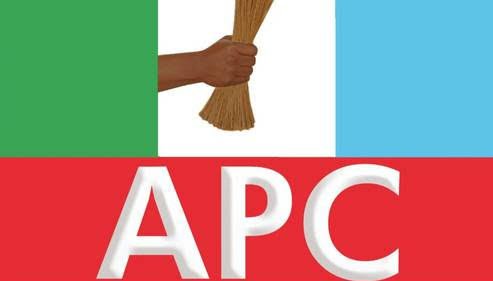 Some All Progressives Congress (APC) members, known as Kaduna APC Democratic Elements, have expressed plans to strongly oppose any attempt to impose El-Rufai as sole candidate of the party.
"We shall emphasize that no shunting and skipping of processes will be tolerated in our party and if other States can do it, Kaduna State is a different place entirely," the group said in a statement signed by Victor Asat and Ahmed Idris, Chairman and Secretary respectively.
The group cautioned that the elements of the activities that jettisoned PDP's vision aimed at governing this nation for 60 years had begun to creep into the Kaduna Chapter of All Progessive Congress.
The group noted that, "This we won't allow to grow and spread. We will continue to apply the right drug until the symptom vanishes. We desire to see our party rule this nation far beyond PDP conceived Sixty years, this is only possible if we allow internal democracy thrive.
READ ALSO: Obasanjo, IBB, Abdulsalami allegedly working on candidates to replace President Buhari
"Our openness and internal democracy was largely responsible for our successes during the 2015 general elections, we can't do otherwise as 2019 draws nearer.
"We wonder if, it is the same crowd that booed the governor during the Saturday purported stakeholders meeting are the same people that endorsed him. If the governor is afraid of the shadows of his numerous anti peoples policies and his inability to provide security for lives and properties for the populace in the state and how he neglected leadership of the party at all strata, he should quietly take a bow and leave the stage for people with widespread acceptability.
"There is no law that says a governor must contest for second term even when he is sure of losing the election. This is a governor that is only popular amongst his family, friends, imported aides and consultants largely without electoral value.
"The communiqué has further proven that the governor and his bandwagon are still been hunted by the monster they created during the failed Election of National Delegates ahead of the forth coming non elective convention. If it were not so, they can't be seeking for endorsement of the erstwhile falsefication of delegates list in the name of July/August, 2017 Congress results in September, 2017.
"We stand by the true stakeholders of our party in both Akida, Kaduna Restoration Group and our elected representatives that distanced themselves from this sham, while the Governor and his team should prepare for election, as the said National Delegate list that they referred to as being accepted and endose has no place in the APC Constitution and the Guideline issued by the National Headquarters of the APC and therefore cannot be accepted by majority of party faithfuls in the State.
"Not even the INEC shall accept endorsement of the Governor in September, 2017 as a candidate for 2019 General Elections by a crop of the party, Ward and LGA Executives that their tenure is elapsing by December, 2017 and the State Executive by March, 2018 and because the return of most of them is contemplated, we advice them to go and seek for their returning ticket from the people that gave them the mandate to be party officers at the 2014 Congresses, instead of dissipating their energy in favour of the Governor that neglected them for almost a period of three years now from the time they gave him this current unexpired trust.
"We shall not accept whereby the Governor should cluster with our beloved President Muhammadu Buhari to hold the jugular of this State, as the President is not threatening the civil servants working under his jurisdiction with mass sack neither is he having a long necklace of unpaid allowances and salaries hanging on his neck as the Governor has despite the quantum of monies accrued to him and therfore Mr. Governor should be ready to answer his surname and repercussions of his actions and inactions of including dismissal of Districts and Village Heads, refusal to pay Scholarship to student from his inauguration to date and as well as the threat he directed at the traders for trying to evict them to demolish their markets without payment of compensation but for the intervention of the High Court.
READ ALSO: 2019 Elections: APC to tour South-South States, campaign for President Buhari
"We shall vehemently resist any attempt to smuggle El-Rufai as sole candidate of our party without passing through the rigorous democratic processes embedded in our darling party Constitution and the Nations extant laws. We shall emphasize that no shunting and skipping of processes will be tolerated in our party and if other States can do it, Kaduna State is a different place entirely.
"It should be noted that during the meeting, a voice vote was put place to pass a vote of confidence on the administration of Buhari, all and sundry voted are, when it came to the administration of Mallam Nasir El-Rufai, the voice that dominated the hall was Nay. Instead of the signatory of the said communiqué to let go of that section, they shamelessly reported that mallam has been endorsed as the party's sole candidate. There was no endorsement in last Saturday meeting, the selected leaders of our party passed a vote of no confidence on EL-RUFAI led administration in the state."
The group said they were surpeised that a purported communiqué written by some APC members elected and appointed to various offices of the party and public trust and turned representatives of the Governor's self-centered interest claiming that the All Progressives Congress in the State has endorsed Governor Nasir El-Rufai as sole candidate of the party for the 2019 General Election as Governor.
"The communiqué is not only laughable but worrisome to all lovers of democracy that are
wondering if those behind the said endorsement are aware that the Military returned to barracks and what they intend to achieve is akin to Late Abacha's self styled but failed transition program, where he decided who gets what.
"It is more worrisome that Mallam Uba Sani that worked hand in hand with Late Gani Fawenhimi as Pro democratic element has a hand in the making and approval of such a sham that portraits the APC as one without internal democracy, after all the framers of our Electoral Act and our beloved APC Constitution included in each case for a Primary Election as a mandatory part of democratic process that binds with no body to occupy any political office by shunting this process.
"It is most unfortunate that this desperation was exhibited at the time material that many competent persons within the fold of our beloved party have since indicated interest to contest for the coveted position of the State Governor and expect the present Governor to start preparing himself to join them in the race and canvass for votes if he is still interested not for him to set up or proudly accept it from the so called stakeholders meeting that was devoid of many other critical stakeholders of the APC in ranks of Dr. Tom Maiyashi, Isah Ashiru, Dr Hakeem Baba Ahmed, Haruna Saeed, Kajuru, Mikiah Tokwak, Alhaji Tijjani Ramalan, Amb. Sule Buba, Sen Shehu Sani and etc and also Sen Suleiman Hunkuyi that attended on his own volition in order to send a message of caution to the organizers of the meeting," the group observed.