Police react to soldiers invasion on Nnamdi Kanu's house in Abia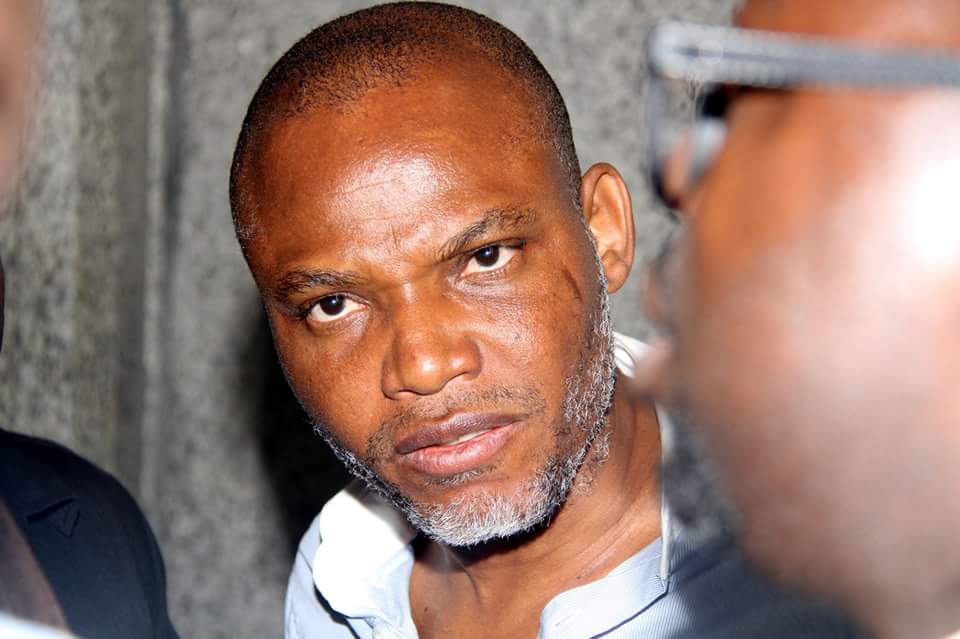 Police have dismissed the reports that some troops invaded the residence of Nnamdi Kanu, the leader of Indigenous People of Biafra (IPOB) in Abia State on sunday.
Kanu said the soldiers stormed his residence and injured occupants in an attempt to take his life.
However, the police said military personnel were only carrying out a procession to test a new armoured carrier.
Abia police commissioner, Leye Oyebade, told Premium Times on Sunday,"There was no attack on the home of Nnamdi Kanu."
"What happened was that the military was parading a new armoured carrier and passed through Nnamdi Kanu's residence.
Read also: FG wants to kill my son – Nnamdi Kanu's father
"It was while they were passing that some people threw stones and other things at them," Mr. Oyebade explained.
The police chief said normalcy has been restored and no life was lost during the minor skirmish and Mr. Kanu was neither targeted nor arrested.
But Mr. Kanu's lawyer, Ifeanyi Ejiofor, had painted a different account of what transpired at the home of the leader of the Indigenous People of Biafra, saying there was a siege.
In a statement Mr. Ejiofor accused the Buhari administration of attempting to take his client's life.
"Just to alert the world that the Nigeria military personnel under the command of Chief of Army Staff is presently laying a siege on my client (Nnamdi Kanu) country home in umuahia.
Read also: 2019 : Buhari will soon announce decision – Oyegun
"They had continued to shot sporadically into the air through which assault, about five of his family members were brutally wounded and some unfortunately killed. There is no doubt that the present deployment of troops to the South East is to haunt for my client and possibly eliminate him," the statement said.
Mr. Ejiofor added that if something goes wrong with his client's life, the international would hold the country's president responsible.
"Let the whole world know that if anything untoward happen to my client, that President Buhari and his Chief of Army Staff should be held responsible by the international Community.
"We are presently counting the number of casualties as the onslaught progress. The world should be immediately notified about the tension in Biafra land, created by the government in power. We must adopt all know legal mechanism to resist the unconstitutional but violent approach in dealing with unarmed people merely operating within the confines of law. Buhari must be held responsible.
"We are ready to present our case once more before the International Court of Justice. The families that lost their beloved ones in the last year may 29th violent attack by the military are yet to recover from the shock of losing their love ones. This situation must be arrested in time" he added.