Nigeria plans purchase of military equipment from Russia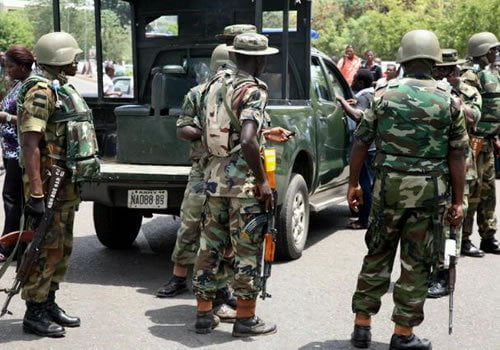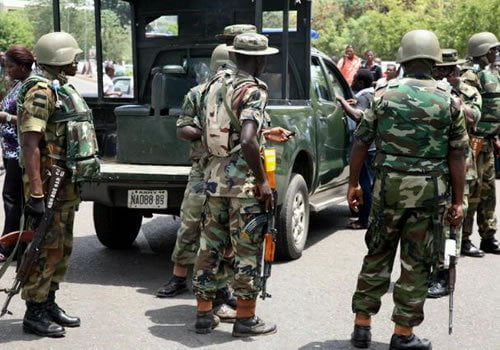 Nigeria's minister of defence, Mansur Dan-Ali says Nigeria is planning to purchase military equipment from Russia as part of efforts aimed at tackling insecurity in the country.
Brig.Gen. Mansur Dan-Ali, the Minister of Defence, met with Russian Defence Minister Sergei Shoigu on the side-line of the Army-2017 international forum held in the Moscow region according to NAN reports.
Dan-Ali told Sputnik on Thursday: "we discussed counter terrorism cooperation with Shoigu and I highlighted the role Russia has been playing across the globe''.
"We know that insurgency is a global problem, and Russia has been assisting Afghanistan, Syria and Turkey in this regard.
"We are also looking for assistance from Russia in our sub-region since we have similar problem of insurgency.
"Russia is playing a very important role in the Middle East, especially, in fighting ISIL.
"All around the globe Russia has been doing very well fighting terrorism."
READ ALSO: Military to start monitoring social media comments of Nigerians
"The Russian equipment that could be of our interest are MiG fighters and some artillery equipment," he said.
"We also looked at the [Yak-]130 jet and also we are thinking how to go about it. We just had a look and now when we go back home we look at some of its specifications before we sit down for negotiations.
"Basically, we have gone for Mi-35 helicopters last year. We have taken two already and are expecting to get another two early next year. All in all, we have about 12 of them."
READ ALSO: President Muhammadu Buhari signs bilateral agreements on Anti-Corruption
Dan-Ali also recalled Nigeria's  achievements in fights against terrorism within its borders, emphasizing that the insurgents capacity has been seriously weakened.
"If you remember, when this administration came two years ago, they were able to regain lost territories, which were occupied by insurgents.
"We were able to degrade them to some extent … We have been done so far good, and as I am talking to you now, we have been able to subdue insurgents to the extent that they cannot longer fight organized warfare and resorted to bombings and ambushes," the defence minister said.
In late May, Russian Foreign Minister Sergey Lavrov met with his Nigerian counterpart Geoffrey Onyeama and said that Russia would further actively support the Nigerian struggle against the Boko Haram insurgency.