Biafra: I am fighting for the total freedom of our people – Nnamdi Kanu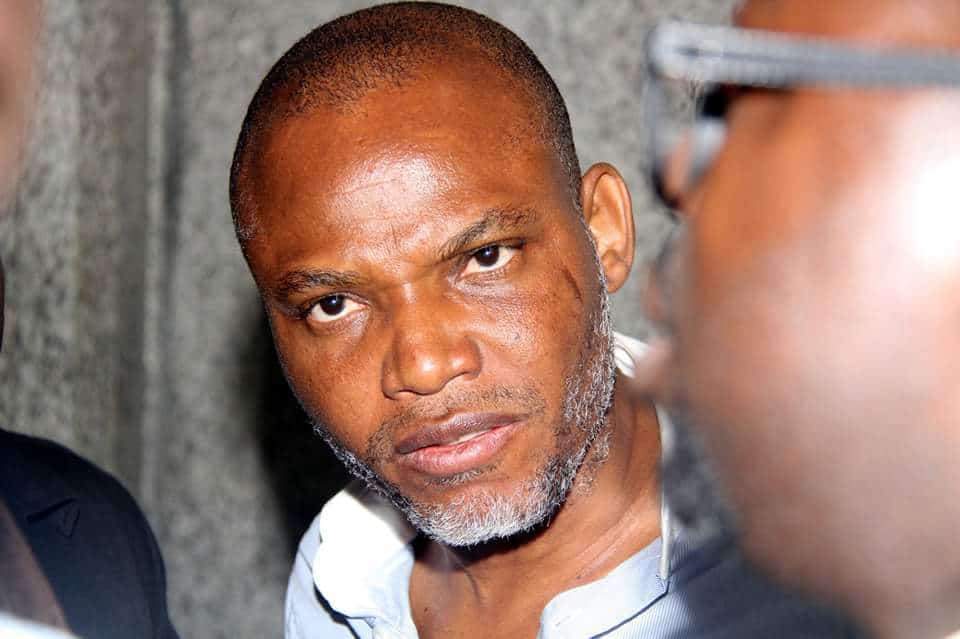 -Those who want the Anambra elections to hold are only interested in allocations from oil wealth.
-Biafra referendum is more important than the Anambra elections.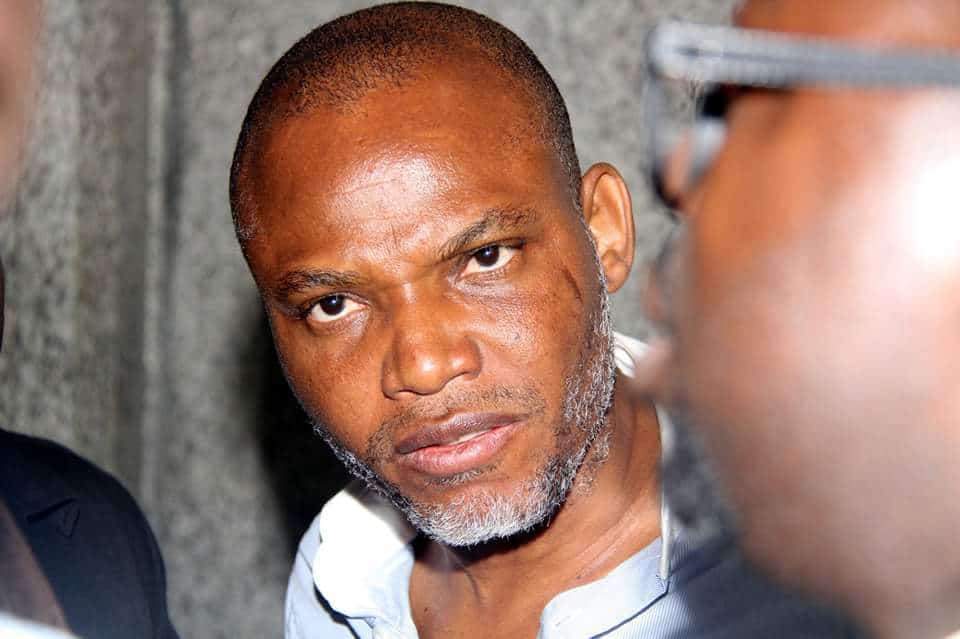 Following the call by Ijaw leader and Convener of the Pan-Niger Delta Forum (PANDEF), Edwin Clark for Nnamdi Kanu's arrest, the IPOB leader has now fired back, referring to the Ijaw leader as a myopic leader only fighting for resource control.
Clark had earlier said that Nnamdi Kanu ought to be rearrested and detained for declaring and spear heading a move for the people of Anambra state to boycott the forthcoming gubernatorial election in the state.
However, addressing members of IPOB in his Afara-ukwu, Umuahia country home yesterday, the IPOB leader said he does not play the politics of militancy like Clark who he alleged was only interested in the 13 percent resource control.
READ ALSO: #ResumeOrResign: Buhari has broken no law – Senate
He referred to Clark as a slave and further declared that he was interested in the total freedom from slavery of indigenes from the bight of Biafra, including Edwin Clark so that they could take total control of their resources.
The IPOB leader said: "I don't play the politics of militancy, I don't, I also don't play the politics of Amnesty payment, it's of no use, I don't play the politics of settlement; I play the politics of freedom.
"Edwin Clark never asked me why I am stopping Anambra state election, because if he had asked me, I will tell him that as old as he is, I want to set him free.
"The reason why the so called elders and the Igwes want the election to hold is because of the oil allocation, and because of the monthly payment. They don't care about the masses and their suffering, because if they do, they will go to Osibanjo to negotiate the date for referendum instead of election.
"Edwin Clerk is fighting for resource control of 13 percent, may be moved to 15 percent, Nnamdi Kanu is fighting for freedom of Ijaw people, so that they can control their resources 100% through our freedom."
Download NAIJA NEWS app: