Probe: Senate Threatens to Arrest CEO of Glo and 15 other firms.
Senate threatens to apprehend CEO of Glo and 15 other firms.
The Senate Accuses 16 companies including Glo, of refusal to honour invitation for revenue N30tn probe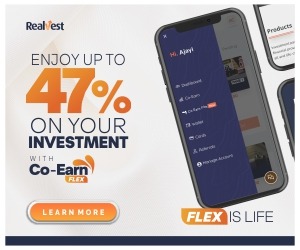 The Senate has threatened to issue warrant for the arrest of Chief Executive Officer (CEO) of Glo Mobile and other companies that refused its invitation on alleged involvement in N30 trillion revenue probe.
The Senate gave the 16 companies who failed to appear before its committee a deadline of Thursday to honour the invitation or risk being arrested.
The CEOs of the other firms, including  British American Tobacco Company, CCEC Nigeria Ltd, Dana Group, African Wire and Allied Ltd, Admiral Overseas Nigeria Ltd and Aarti Steel Nigeria Ltd. were equally issued the warning. NAN reported
The rest include Gagsel International, Fries Land Capina, Etco Nigeria Ltd, Encounter Ltd, Edic Chemicals &Allied Distributors Ltd, Don Climax Group, De United Foods
Chairman of the Senate Joint Committee on Customs, Excise and Tariff and Marine Transport, Sen. Hope Uzodinma, issued the warning at an investigative meeting with some of the firms on Wednesday in Abuja.
The  head of the committee said the failure of the firms to honour the invitation was a disregard for the institution of the National Assembly and would not be tolerated.
He said of the 30 firms invited between Tuesday and Wednesday, only 14 honoured the invitation and appeared before the committee.
According to him, the CEOs are expected to cut short whatever engagement they have to honour the invitation in view of the magnitude of the investigation.
Mr. Uzodinma said"It is only in Nigeria that the Senate will invite an entity for an interactive session, particularly in a case that bothers on investigation, financial mismanagement, infractions and the company will be complacent.
READ ALSO: The Senate Anti-Restructuring Vote, Biafra Agitation and the rest of us By Charles Ogbu
"The companies will not be willing to come or sometimes send junior officers.
"I have directed and we are working with security agencies, that any company that is invited and has something to explain and refuses to appear, we will issue a warrant for such persons to be arrested.
"We are giving them the final opportunity to appear and if they fail, we will issue a warrant.
"In this investigation we are working with the Nigeria Police Force.
"This is because we are using their facilities to process some of our data so that the information we will present to the public will be information with high integrity that will not be questioned by anybody.
The Committee Chairman mandated the firms to honour the invitation by today, Thursday
"We have directed that they must come tomorrow, Thursday unfailingly,'' he said.
Addressing the firms who were present at the meeting, Uzodinma disclosed that they would be given documents arising from the investigation carried out by the committee to study and comply.
He also included that the documents specified the various forms of infractions carried out by each of the firms involved in the import and export value chain.
"We have put everything in different categories and for category one it is unutilised Form M. You applied for Form M and approval and allocation were given.
"But rather than import with the allocation, God knows what happened because you did not do that.
"Then pre-arrival assessment report that was issued. You abandoned them yet you took your goods.  We do not know how you took the goods away and the money is still open in the data base.
READ ALSO: Kogi State Speaker, Set to Resign for Fear of Impeachment
"Then Single Goods Declarations (SGDs) which you people did by yourself then abandoned and yet collected your goods.
"These are all indicated in the documents we have handed over to you.
"So, if there are such legitimate approvals, we want to see a copy otherwise we will assume that they were not cancelled in which case we will be expecting you to make payment.
"Then classification.  We have cases where a pre-arrival assessment is carried out and a particular item is classified under a particular HS (Tariff Handbook) Code.
"When you now go to SGD if it is a classification of 35 per cent you see that you declared five per cent instead of the 35 per cent that was issued to you.
"So, we have worked out the difference unless there is evidence that what you shipped were no longer what came to Nigeria which we doubt.
"Then wrong classification is another category.  That one deals directly with those bringing vehicles with reverse gear and you declare them as CKD.
"For instance Dag Motorcycle Industries Ltd, when you bring in tricycle which has reverse gear, there are cases where they are classified wrongly.
"All these  must be submitted by Monday so that by Wednesday we will be able to deal with definite figures on what amount of money that should be expecting to receive as unutilised Forex allocation,'' he said.
The lawmaker expressed concern that most approved Form Ms were not given to genuine users, leading to increasing exchange rate.
READ ALSO: Man sells 2-year-old son for N150,000
He said the committee would ensure that Forex was given to genuine importers to strengthen the Naira against foreign currencies as well as improve employment opportunities among other benefits.
He stressed that the committee was extending its investigation to the operation of Trade Free Zone Agreement.
Uzodinma said "most of you who have been importing in the name of trade free zone. Under that policy you know you have to do 30 per cent value addition.
"But we have identified all the trade free zones that imported finished goods and those goods did not even get to the trade free zones.
"The goods ended up in the various ware houses in Apapa and when they make the money, because there is no documentation they have surplus Naira.
"With the surplus Naira, they in turn  buy dollar at any rate and in the process kill our  local manufacturers who really want dollar to be able to do their businesses.''
The Joint Committee on Customs, Excise and Tariff and Marine Transport had been mandated to carry out a holistic investigation into alleged N30 trillion revenue leakages in Forex and the entire import and export value chain between 2006 and 2017.
The committee has so far met with all indicted commercial banks as well as government agencies and is currently meeting with the companies alleged to be involved in the corruption in the system.
(NAN)
Source: Naija News