Boko Haram not yet defeated – Fayose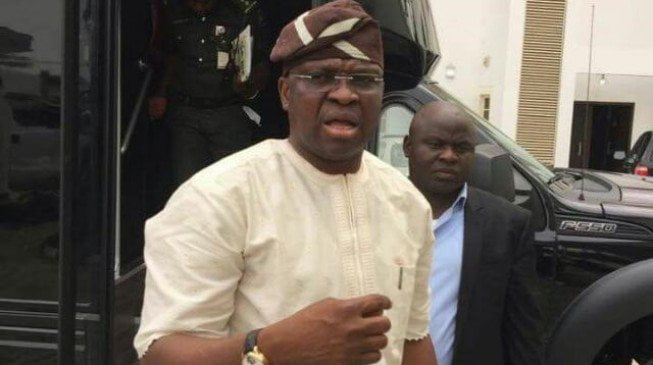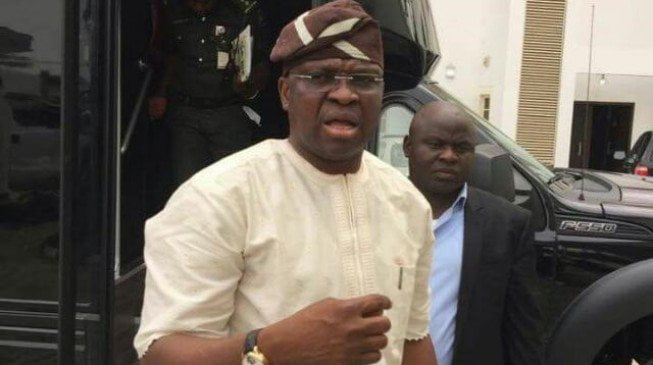 The Ekiti State Governor, Ayo Fayose, has claimed that corruption accounts for why Boko Haram has not been defeated.
The controversial Governor said the group is still able to carry out attacks at will despite government's claims.
"Boko Haram is not defeated. It has not even been degraded," he said on Sunday in a statement signed by his Chief Press Secretary, Idowu Adelusi.
"The brutal killings by Boko Haram all over the place gives the lie to the APC-led Federal Government's assertion that it has won the battle against insurgency."
The Nigerian Army said in August last year it had largely defeated Boko Haram, declaring that the terrorists had splintered into several groups.
READ ALSO: The 1999 constitution is a Rotten Egg in Nigeria, We need to Change it – SAN
The Chief of Army Staff, Tukur Buratai, had said the ability of Boko Haram to re-group in any part of Nigeria had been degraded.
"You can see that our efforts in the northeast has really paid off, as you can recall the incessant bombing of market places and different places of worships and populated areas has virtually stopped now," Buratai had said.
"The Nigerian army has not only succeeded in rooting them from their camps in the northeast, we have been able to block these criminal elements from crossing down to these areas or building their camp anywhere in Nigeria."
Mr. Fayose however, said the battle against the terrorists was still raging fiercer than ever, with the continued bombings and killings of innocent Nigerians by the group.
"The gory killing of the oil workers confirms this. The wanton destruction of lives and property all over the place by Boko Haram also testifies to this fact," he said.
"Like the ostrich, this government is trying hard to cover what cannot be covered. Boko Haram ambushes and kills soldiers at will.
"Gallant officers and men continue to fall in battle to the superior fire-power and higher morale of the insurgents.
"Boko Haram invades and sacks communities at will, carting away human beings and other resources.
"The insurgents throw bombs with reckless abandon. Is this the evidence of a degraded or defeated Boko Haram?"
The governor, however, attributed the reason Boko Haram is yet to be defeated as corruption within the Nigerian Army.
"The war against insurgency has become a conduit for the siphoning of the resources of this country. Boko Haram is now the pot of soup or 'amnesty' largesse of the APC government."
Mr. Fayose also stated his believe that come 2019, the PDP will regain power from the ruling APC.
"They keep pulling the wool over the eyes of the gullible with their lip-service commitment to the war against corruption and insurgency," he said.
"But come 2019, they will know that the people are not deceived."
Source: Naija News