N150 million fraud- alleged bank account hackers granted bail
A Lagos division of the Federal high court, has on Thursday granted N10 million bail to each of the 10 alleged hackers involved in defrauding various bank customers in Lagos and Oyo states to the tune of N150 million.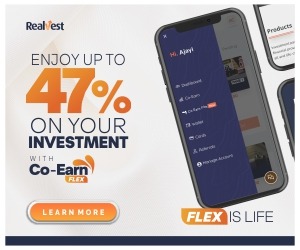 The case was presided over by Justice Chuka Obiozor.
The accused persons involved are 49-year-old Ismaeel Salami; Akinola Oghuan, 34; Sarumi Abubakar, 32; Salako Abdulsalam, 30; and Chukwumnonso Ifeanyi, 30.
Others are Okpetu John, 29; James Idagu, 56; Oyelade Isaac, 32; Osuolale Hammid, 40; and Akeem Adesina, 40.
The Police Special Fraud Unit had on July 20, 2017 arraigned the 10 accused persons on three counts before Justice Obiozor.
It was alleged that the defendants conspired among themselves to hack into various bank customers' accounts and transferred their funds without being authorized to do so.
The accused persons, according to the police, "blocked the victims' GSM numbers to ensure that they did not receive SMS alerts from their banks, notifying them of the illegal transactions."
They was said to have been committed in March this year.
READ ALSO: Google launches new products, set to train 100, 000 Nigerian Software developers
The prosecuting counsel for the police, Azubike Sylvester, had told Justice Obiozor that the defendants acted contrary to sections 8(a)(b)(c), 7(1)(a)(b)(I)(ii) and 1(1)(a) of the Advance Fee Fraud and Other Related Offences Act 2006 and are liable to be punished under Section 7(2)(B) of the same Act.
The defendants, however, pleaded not guilty to the charges, prompting the court to adjourn till Thursday for the hearing of their bail applications.
At the Thursday hearing, Justice Obiozor entertained their bail applications and granted each of the accused bail in the sum of N10 million with one surety in like sum.
The judge said the surety must be resident in Lagos and must own a landed property, the title deed of which must be submitted to the court.
The judge further said the surety must also present certificate of tax payment for the last three years and must swear to an affidavit of means, backed with his statement of account in any bank in the country.
Each of the defendants and his surety must also submit two copies of their recent passport photographs, while all the information supplied must be verified by the court's registrar.
The case was thereafter, adjourned till September 28, 2017.
Source: Naija News