Woman Stripped for Allegedly Kidnapping a Teenager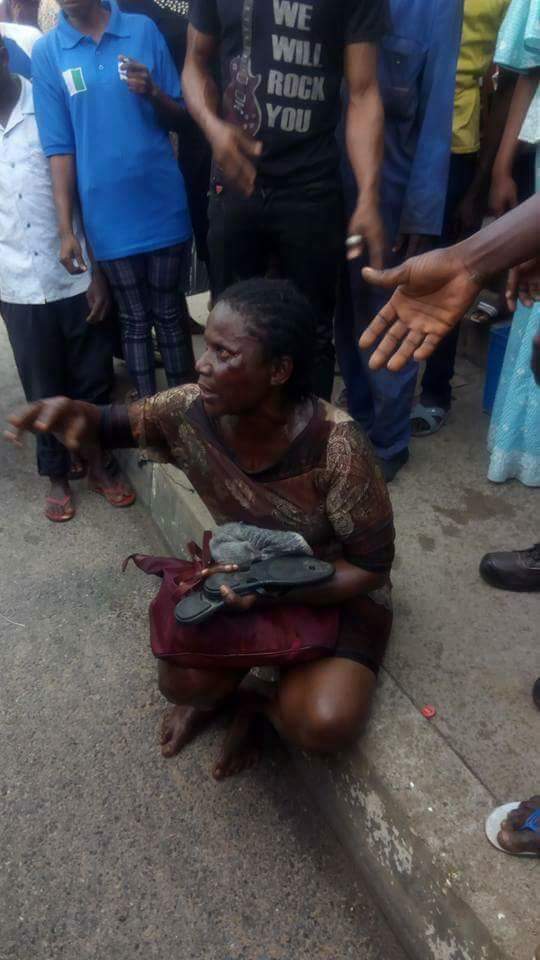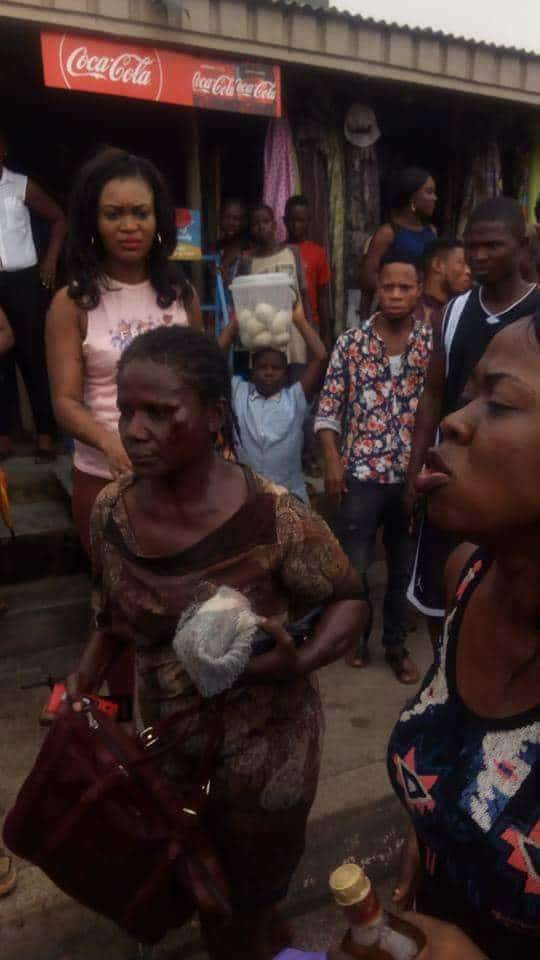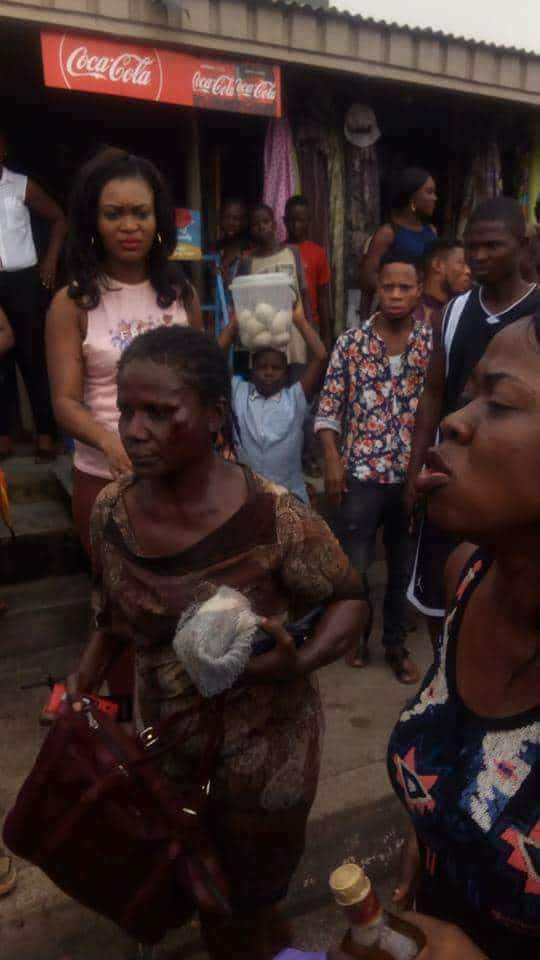 A woman alleged to be a kidnapper has been stripped by community members of Okeafa in Ajao Estate area of Lagos.
The woman has been accused of hypnotising and kidnapping a teenage girl in Ajao Estate, with the guise of taking her to a warehouse.
Sources said, unknown to the suspect, her co-worker trailed with two men, to the water side.
She was questioned, so said she spoke just French and she is from Togo. While one of those present were translating her explanations, the teenager was said to have sighted been uncle who went to the scene of the incident and asked what was going on.
READ ALSO: Wife pays N10,000 to have husband killed because he married a second wife
However, while the girl was explaining their quest to locate a Warehouse, the woman immediately fled from the scene, only to return after the teenager's uncle had entered his car.
However, the unwary suspect who was reported to have been dragging the girl and urging her forget her uncle and keep going, was being watched by the uncle.
The uncle hurriedly accosted the woman, who immediately, speaking in Igbo, denied knowing the girl. After being beaten by a the gathering crowd, she confessed to taking the teenager ritual killing.
READ ALSO: My wife grabs, twists my testicles during fight
She said she had people she supplied human parts, whom she was taking the girl to.
The intervention of the police controlled the mob as the women was about to be burnt to ashes.
Meanwhile, kidnappings are still being orchestrated in different parts of the countries, as two women have recently been abducted while their husband has being killed, in Kaduna.
See more pictures from the incident.