2 Killed, 7 Unaccounted for in Delta State Communal Clash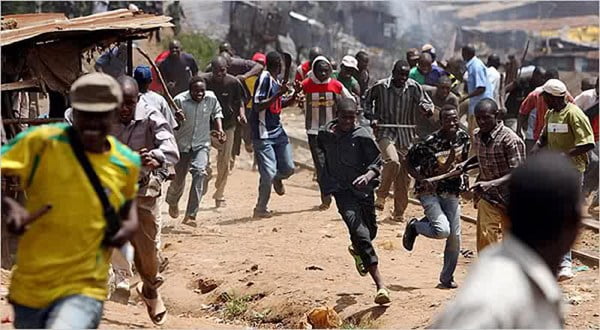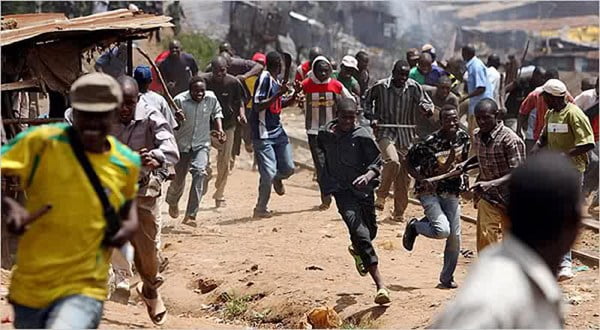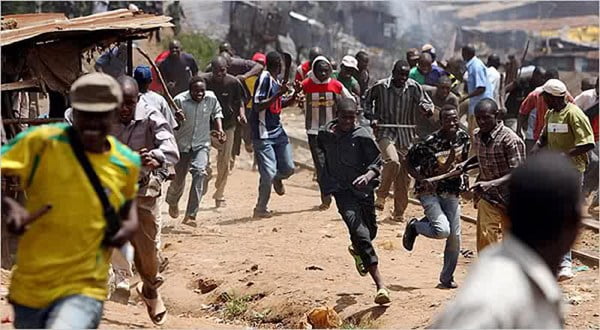 A conflict between Uwheru and Unenurhe communities of Ughelli North Local Government Area of Delta State, over the weekend, has reportedly claimed the lives of 2 persons .
The fight which has been said to have been caused due to the murder of a youth from Uwheru, has left several community members with various degrees of injuries, daily post reported.
READ ALSO: Junkies in PDP will be in Psychiatric Hospitals -Buhari's Aide Spites FFK
The clash was quelled by the intervention of police operatives from the Ughelli Area Command and soldiers drafted from the 222 Battalion of Operation Delta Safe, without whom the armed youths from both communities were set for total face-off.
Daily post said that, sources at the community revealed  the death of at least two individuals from the warring  communities, with some others sustaining varying various degrees of gunshots and machetes wounds while the scuffle lasted.
President General of Unenurhe community Chief Felix Edjereki disclosed, "About 15 indigenes from Unenurhe community, who had gone to farm or embarked on commercial activity at the Uwheru Market, are being held hostage."
Edjereki added that, "From information available to me, they said an indigene of Uwheru community died mysteriously and was buried at Unenurhe, according to reports from an oracle they consulted."
He continued saying "They started by attacking indigenes of Unenurhe community, who had gone to Uwheru to trade and farm.
"While I was trying to grapple with the situation, I got information that over 500 Uwheru youths are mobilising to Unenurhe singing war songs.
"Before I realised what was happening, the youths had already invaded Unenurhe, shooting sporadically and unleashing mayhem on indigenes of my community.
Edjereki also said seven community members have been unaccounted for.
"As I speak with you, at least seven persons are unaccounted for, four of those held hostage have been released, while 11 are still held back, while one of those injured has been rushed to the Delta State University Teaching Hospital, DELSUTH, Oghara.
READ ALSO: This man was arrested for raping his 13-year-old daughter
Confirming the incident, President General of Uwheru community, Chief Ogarivi Utso, stated, "Though I tried to calm the youths, who were already agitated for a showdown, they rebuffed my efforts and even threatened to unleash mayhem on me.
He however disclose the unfortunate deaths of one of those trying to forestall the brawl.
"Unfortunately, one of our boys was killed during the incident, while two others are currently receiving medical attention at DELSUTH, Oghara."
However, the state's Police Public Relations Officer, DSP Andrew Aniamaka stated, that he uninformed of the incident but pledged to get more details on the clash. However, he was yet to do so at the time of the report.