We Won't Tolerate Violence Against Our People- Orji Uzor Kalu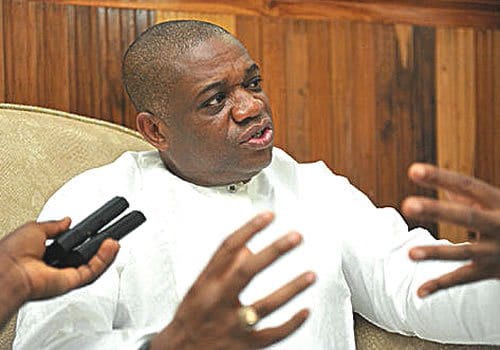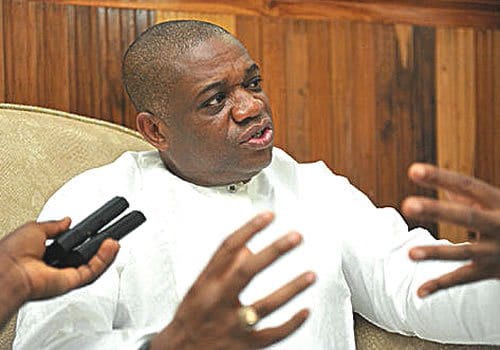 Former Abia State governor, Orji Uzor Kalu, Tuesday on a programme aired on the Africa Television Authority, AIT has warned that the South East region will not tolerate any act of violence against people of the region in other parts of the country.
His comment was in reaction to the threat by some northern youth for Nigerians of Igbo ethnic nationality to vacate the northern region by October 1 or be forced out.
He said the comments were coming from "unserious northerners".
At a separate occasion, the former governor had earlier said Nigeria had gone past "quit notice", and urged Nigerians to live as one.
READ ALSO: EFCC Arrests Bureau de Change Operator For Allegedly Duping Chinese of $2.4 million
Speaking further on the AIT programme, Mr. Kalu said, "Nobody can touch Igbos because this is our country. If anybody kills any of our brothers, we will go and fight back. We will not take it lightly that anybody kills any of us and then you will tell us to go and take it lightly again; no! We will not take that," said Mr. Kalu.
Again, he dismissed the call for repatriation of Igbo from the north as "nothing", saying the threat came from "unscrupulous Nigerians seeking cheap popularity".
 "The quit notice means nothing; I know when northerners speak, I will see their hand when they speak, I was trained by them so I know when they are serious.
"No reasonable northern elder will do that; did Adamu Ciroma say so? Did Babangida say so? Did President Abdulsalam say so? Will Aliko support that? Only people who are looking for cheap popularity."
READ ALSO: Buhari Is Dead, The Plan Is For Osinbajo To Appoint El Rufai As His VP – Fani-Kayode
"It's just like you seeing me struggling for the secession of the country you will know that my heads have gone nuts. The unity of the country is not negotiable."
"When you say northern elders, I don't know whether Sultan, Emir of Kano and his likes are asking us to quit. If all these people come out and say we should quit; we will quit. We are not afraid of quitting. But Nigerian unity is more important," Mr. Kalu said.
He also canvassed for tolerance and unity across the country.