"Boko Haram terrorists Investigated To Have links With Terror Groups In Mali" -Buratai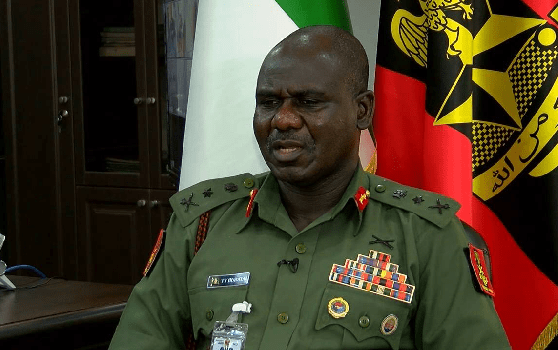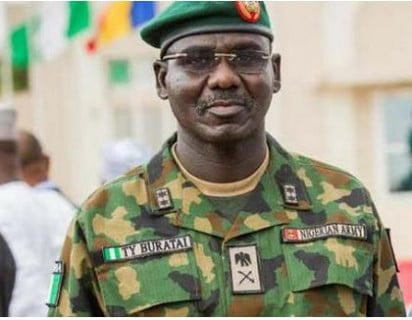 Chief of Army staff, Tukur Buratai, has disclosed that the Boko Haram sect has connections with terror groups in northern Mali.
Receiving Mali's Army Chief, Babi Abdulrahman, reveled this in Abuja on Monday, July 10, saying the tie was confirmed during the recent arrest of two Boko Haram recruiters in Senegal and Mali.
According to him, "Nigeria and Mali are confronted with a similar security threat of terrorism. As the threat grows globally, it is important for us to partner and tackle this menace. The Boko Haram terrorists in Nigeria have been investigated to have links with terror groups in northern Mali. This is proved with the arrest of two Boko Haram recruiters in Senegal and Mali. We are ready to cooperate with you on fighting terrorism."
READ ALSO: Nigerian Army Neutralize Invading Boko Haram Terrorists, Arrest One
He added that the threats in Mali translates to a direct threat to Nigeria as well.
"The threats in northern Mali are direct threats to Nigeria because of the established relationship between the Boko Haram and armed groups in Mali," he said.
Buratai re-emphasised that the Nigerian army have largely impeded the Boko Haram menace in the North-East. He expressed the unrelenting efforts by the military to tackle the continued attacks by the insurgents.
READ ALSO: Nigerian Army Repels Boko Haram Attack In Borno
"In Nigeria, the height of the Boko Haram insurgency was in August 2014, when the terrorists declared Gwoza as a caliphate, but we have been able to decimate the terrorists."
"Some of the terrorists still carry out attacks on isolated and remote areas of the North-East, but we are not resting on our oars," he added.
Download Naija News App. Advertise with us. Send us enquiries and press releases.