Former PDP Social Media Director, Deji Adeyanju Arrested Again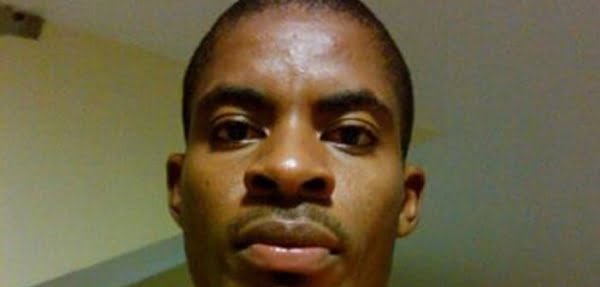 The former Head of New Media for the Peoples Democratic Party, PDP, and Convener of pro-democracy and good governance group, Concerned Nigerians, Prince Deji Adeyanju has again been arrested by the Nigerian Police.
Adeyanju was arrested for staging a peaceful protest demanding the freedom of renowned blogger and convener of PDP National Youth Frontier, Mr Austin Okai who was arrested by the Special Anti-Robbery Squad, SARS over alleged criticisms of the government of Kogi state.
Recall that Adeyanju was last Friday, arrested by the police for protesting against the planned secret trial of the leader of the Indigenous People of Biafra, IPOB, Mr. Nnamdi Kanu.
Although, Adeyanju was released few hours after his arrest, he announced Monday morning that a fresh procession will commence at the National Human Rights Commission, Maitama, Abuja by 09:00am, to protest the unlawful detention of journalists and online bloggers.
"We invite members of the public and the press to our peaceful procession to protest against the increasing arrest and detention of journalists and online bloggers over reports made as part of their jobs," he had said.
However, the police again shut down the protest as they sprayed water cannons on the peaceful protesters before whisking Deji Adeyanju alongside the Co-convener of the group, Mr. Ariyo Raphael Dare away.
Watch: Nigerians Want To Go Back To PDP Era – Deji Adeyanju
Source: Naija News