14 Nigerians that may contest against Buhari 2019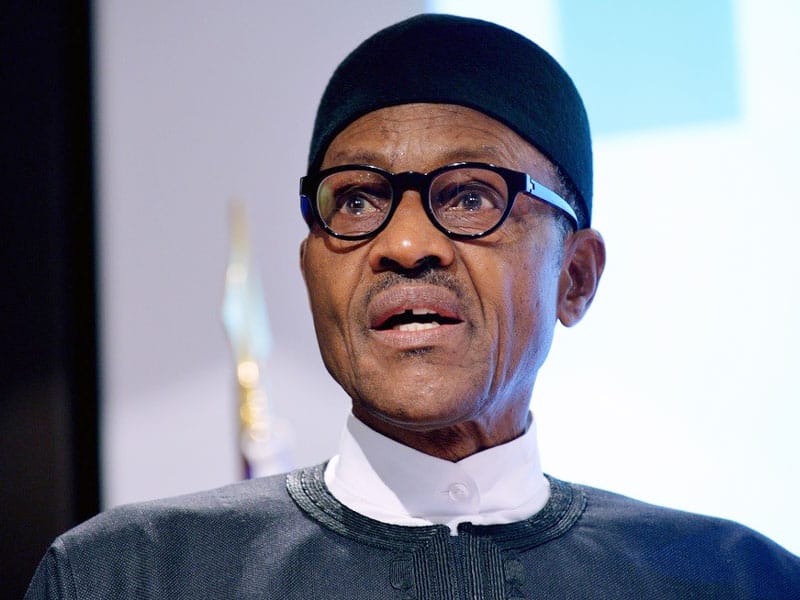 Midway into the mandate of the current political leaders, the body language of many prominent politicians and those close to them in major political parties, including the All Progressives Congress (APC) and the Peoples Democratic Party (PDP) among others, indicate that a struggle for the coveted presidential seat is being nursed surreptitiously. While some may likely seek new political platforms, some will remain where they are to slug it out, a development that will prove intriguing. We took a look at some of those who may likely test their political might come 2019.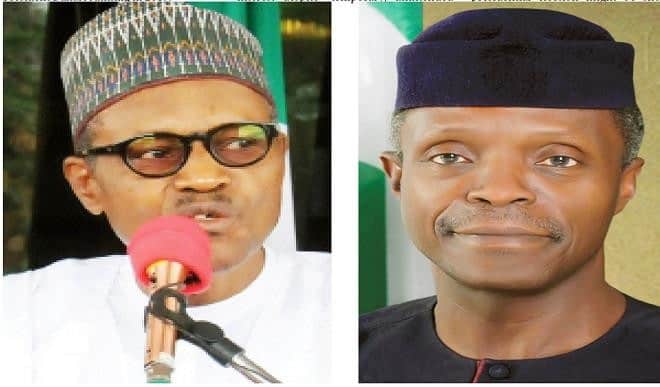 Professor Yemi Osinbajo
The possibility that Vice President Yemi Osinbajo may run for the 2019 Presidency cannot be ruled out, and those who do not see him as a potential candidate for the next presidential election might be shocked. There are permutations that if Buhari chooses not to seek a re-election, he might present his deputy for the job. Those who uphold this position are relying on the fact that the president is known for rewarding loyalty, which they believe Osinbajo has so far demonstrated.
Professor Osinbajo has been acting as president since January 19 when his boss embarked on vacation in the United Kingdom. And already, some have argued that with the various policy decisions taken in Buhari's absence, Osinbajo has the gravitas to govern the nation. Nevertheless, if President Buhari decides to run for second term, the question of whether or not Professor Yemi Osinbajo should be considered for the country's number two position might arise, especially from vested interests within the APC. 
Senator Bola Ahmed Tinubu
The former governor of Lagos State is one politician whose likely declaration for 2019 presidency may not take people by surprise, because of what pundits see as his past attempts to become a vice presidential candidate to President Muhammadu Buhari under the APC, a move he dropped due to the sensitivity of a Muslim-Muslim ticket in a complex country like Nigeria.
Tinubu's recent reaction to a question that sought to know his future political ambition caused a stir in political circles, as it was interpreted to mean that he had already begun preparation to contest in 2019. "There is nothing wrong with such ambition. It depends on the timing and the environment and what political leadership dictates. I will not brush aside such an aspiration," Tinubu was quoted as having said during the an event in Ondo State.
Tinubu had, however,  in a tweet on Wednesday, March 1, 2017 dismissed this position, saying that he would not contest against President Buhari. "As long as that patriotic and committed President Buhari holds and seeks to hold the mantle as President, I stand behind him in unwavering support," he said via his Twitter handle @AsiwajuTinubu. Analysts see this stance as conditional.
Tinubu's possible presidential ambition may enjoy widespread support in the South-West geo-political zone, considering his political sagacity and large followership. He also has a sizeable financial war chest, as he invested heavily in the actualization of the Buhari presidency in 2015. But the odds against such ambition include the fact that Osinbajo came from his camp, and the South-West had earlier spent two terms of eight years under Chief Olusegun Obasanjo-led PDP administration between 1999 and 2007.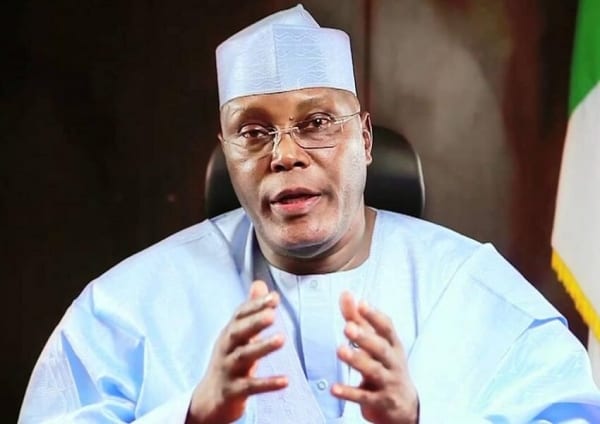 Atiku Abubakar
The one-time vice president has never kept hidden his presidential ambition. Atiku had contested the 2007 presidential election on the platform the defunct Action Congress (AC) after realizing that he could not get the PDP ticket because of his frosty relationship with former President Obasanjo. Also, the APC chieftain had contested the presidential ticket with former President Goodluck Jonathan in 2011 and with then-candidate Buhari in 2014 on different platforms.
The action, body language and utterances of the Turakin Adamawa are enough to show seriousness. He has already won the admiration of some in the South-South and South-East with a consistent advocacy for true federalism, calls considered to be subtle campaigns ahead of 2019, especially if President Buhari decides not to run.
Atiku maintains a vibrant media office with many staff who ensure he is a constant participator in national discourse. The Turaki is also noted to be a "big spender" when it comes to pursuing his interests, giving the PDP and ex-president Obasanjo a tough time by dragging them to court several times when they attempted to tame him in the past.
In the event the APC becomes a no-go channel for him, insiders say he may likely seek an alternative platform, either in the purported mega-party, the PDP, or any other one as the political equation suggests. More sources said Atiku would surely get the support of political bigwigs across the country should he declare to run again. But the odds against Atiku's ambition include, notably, the ceaseless opposition of Obasanjo to his candidacy.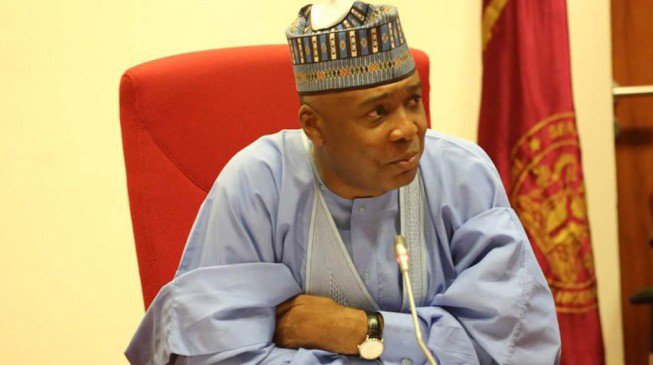 Bukola Saraki
Saraki is one of the politicians that are likely to contest for the Presidency come 2019. In 2015, he was one of the presidential aspirants of the APC but dropped the ambition two months before  the party's primaries in 2014.
Saraki, a two-time governor of Kwara State is in a better position to vie for the presidency in view of his position as number three citizen of the country. With senators at his beck and call, he may go for the big seat. At present, he has the firm control of lawmakers, and his youthfulness and mien are added advantages, and also for the fact that he is from the North-Central tells a lot when it comes to political balancing.
But Saraki's squabbling with his party, the APC, may negate his chances to clinch the ticket if he runs. He defeated his party in 2015 as a result of his romance with the PDP to emerge as the Senate President. That wound is yet to heal despite the recent consideration of Senator Ahmad Lawan as the Senate Leader. Lawan was the preferred candidate of the APC for the Senate presidency.