14 Nigerians that may contest against Buhari 2019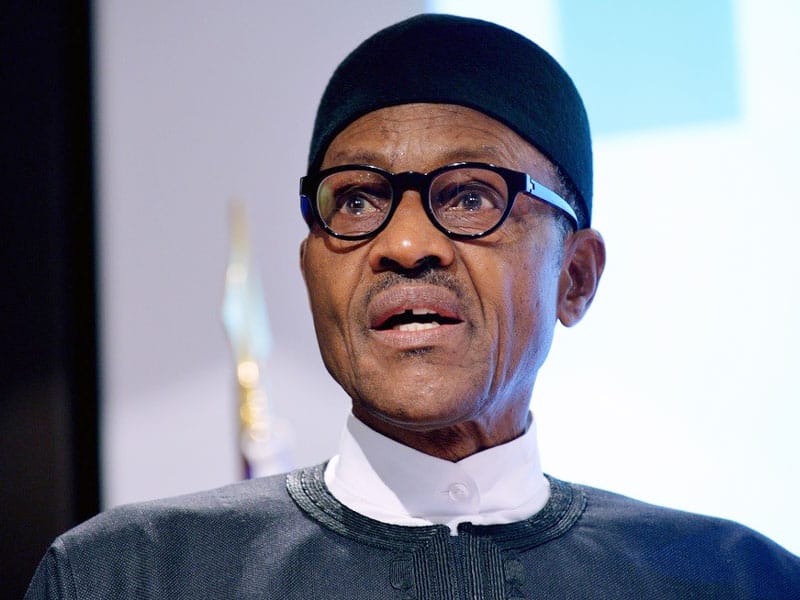 Ayo Fayose
Ekiti State Governor Ayodele Fayose is largely seen as fearless as a result of  his controversial comments and leadership style.  His February 21, 2017 declaration of presidential ambition in 2019 was also seen by commentators as a joke, but he seems to be serious about it. Some insiders are already calling him the 'Donald Trump of Nigeria'.
The 56-year Fayose, who is the chairman of the PDP Governors Forum, expressed his interest in the presidency during a live television interview that in the near future, he will take over the mantle to lead the nation as his future was tied to the presidency. "It is not by power. It is destiny. I did not believe it when I became Ekiti governor. After eight years, I will be the vice president of Nigeria, even the President very soon."
The maverick governor may however have to contend with arrays of other interests within the PDP, some of who are seen as having brighter chances. He also has to grapple with the crisis rocking the PDP and the embattled national chairman of the party, Sheriff, who Fayose with other governors rejected despite an Appeal Court ruling affirming Sheriff's chairmanship.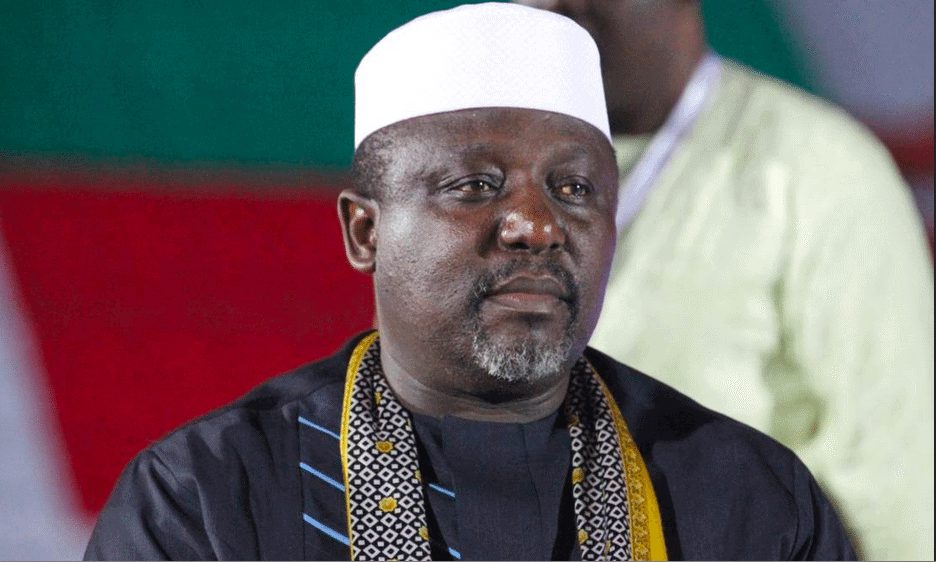 Rochas Okorocha
Governor Okorocha is not new at taking shots at the nation's Presidency. In 1999,  Okorocha, who competed in the primaries to be PDP candidate for governor of Imo State, lost to Achike Udenwa. He then moved to the All Nigeria Peoples Party (ANPP) but was unsuccessful in his quest for the party's ticket for the presidency in 2003 and therefore returned to the PDP.
Okorocha formed the Action Alliance (AA) in 2005, planning to become its presidential candidate for the 2007 elections. He again however returned to the PDP, and in September 2007 indicated that he was interested in becoming PDP national chairman. Okorocha decamped from the PDP to the All Progressives Grand Alliance (APGA) and  ran as its candidate for Imo State governor in the April 2011 national elections which he won but then decamped to the ruling APC.
While the governor said he will not contest the 2019 Presidency, citing the successes of President Muhammadu Buhari's administration, Okorocha, who is fluent in all the major languages of the country, is still seen as interested in taking another shot at the presidency in the event Buhari will not contest.
Babatunde Fashola
Lagos State governor from 2007 to 2015, Babatunde Fashola endeared himself to not only Lagosians, but indeed Nigerians as a whole, due to his impressive performance in the state. As a candidate of the then Action Congress party, Fashola succeeded Bola Ahmed Tinubu, and was re-elected on 26 April 2011. On November 11th 2015, he was appointed by President Muhammadu Buhari to be the Minister of Power, Works and Housing.
Not a few analysts and observers believe Fashola  may be warming himself up for a higher political job after his current assignment as a minister. Indeed, a former minister Oby Ezekwesili was reported to have urged Fashola (SAN) to run for Presidency in 2019, and an online medium had quoted Ezekwesili as saying: "The day Tunde Fashola picks up a form to run for presidency, I Oby Ezekwesili shall sign up to volunteer for his campaign team."
In the build-up to the 2015 elections, many were of the opinion that Fashola should serve with President Muhammadu Buhari as the shortest route to the Presidency. This school of thought reasoned that by so doing Fashola would be able to tender credentials superior to any other candidate's in 2019. Although he has not indicated his interest, many say it may not be an easy ride for him as 2019 promises to be another titanic battle, given the number of gladiators in the fray.
Ken Nnamani
Ken Nnamani was President of the Senate of Nigeria from 2005 to 2007. A former member of the PDP, he was elected to the Senate from Enugu State in 2003 and served until 2007. He recently took many by surprise when he denounced his membership of the PDP to join the ruling APC. Currently the head of the Electoral Reform Committee set up by President Muhammadu Buhari, he registered as a member of the APC at his country home in Amechi-Uwani, in Enugu South Local Government Area, a move that many political analysts saw as a deft move ahead of the 2019 elections.
Coming from a zone (South-East) that has not produced a president since the return to democracy in 1999, many see the former senate president as throwing his hat in the 2019 presidential ring. He would certainly not be the only one from that zone who may be interested in the presidency, but his current role in the APC administration certainly makes him a potentially potent player, also considering his reputation for being one of the few decent politicians in Nigeria. He just may eventually throw his hat into the ring come 2019.
Tinubu's recent reaction to a question that sought to know his future political ambition caused a stir in political circles, as it was interpreted to mean that he had already begun preparation to contest in 2019. "There is nothing wrong with such ambition. It depends on the timing and the environment and what political leadership dictates. I will not brush aside such an aspiration," Tinubu was quoted as having said during the an event in Ondo State.
Tinubu had, however,  in a tweet on Wednesday, March 1, 2017 dismissed this position, saying that he would not contest against President Buhari. "As long as that patriotic and committed President Buhari holds and seeks to hold the mantle as President, I stand behind him in unwavering support," he said via his Twitter handle @AsiwajuTinubu. Analysts see this stance as conditional.
Tinubu's possible presidential ambition may enjoy widespread support in the South-West geo-political zone, considering his political sagacity and large followership. He also has a sizeable financial war chest, as he invested heavily in the actualization of the Buhari presidency in 2015. But the odds against such ambition include the fact that Osinbajo came from his camp, and the South-West had earlier spent two terms of eight years under Chief Olusegun Obasanjo-led PDP administration between 1999 and 2007.
Download NAIJA NEWS app: