Olakunle Churchill: "Tonto Dikeh Won't Pick My Calls, I Can't Reach My Son"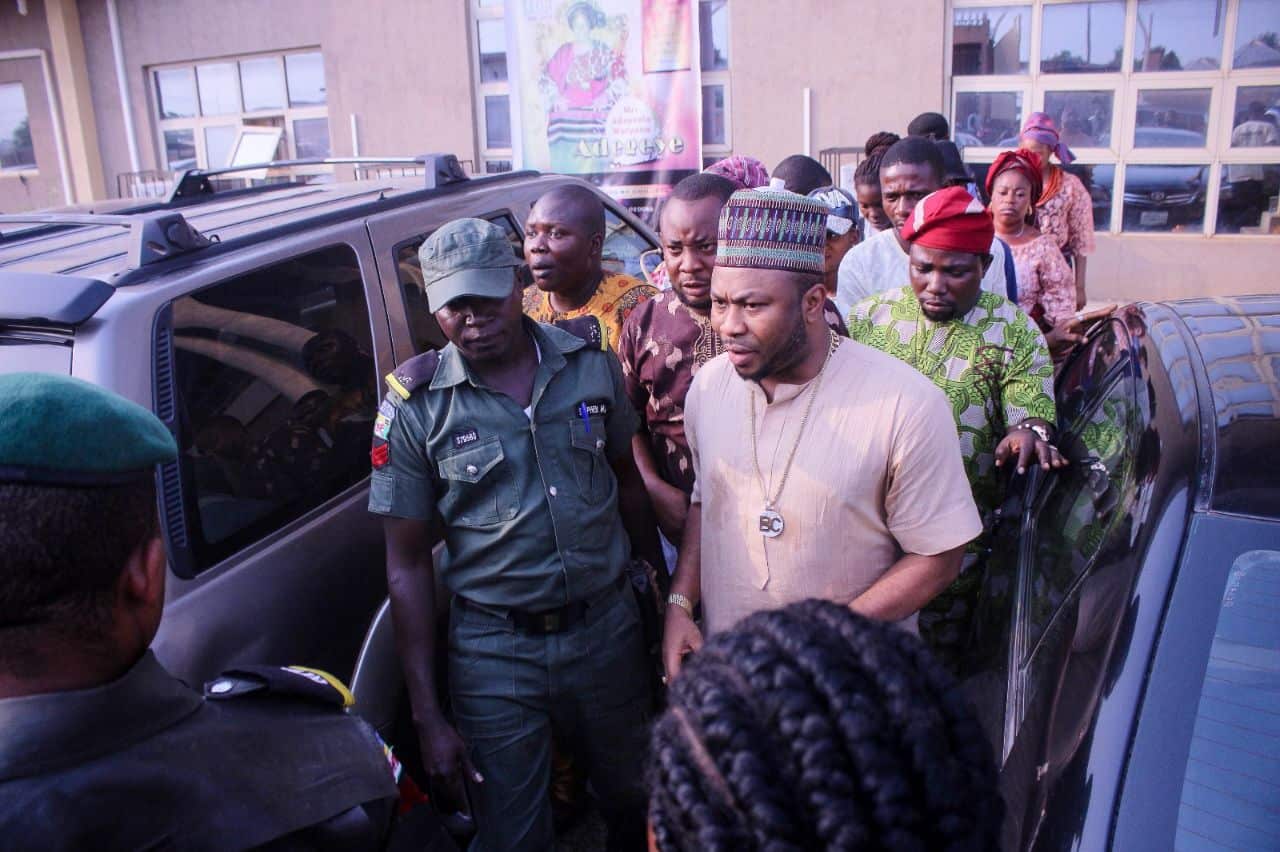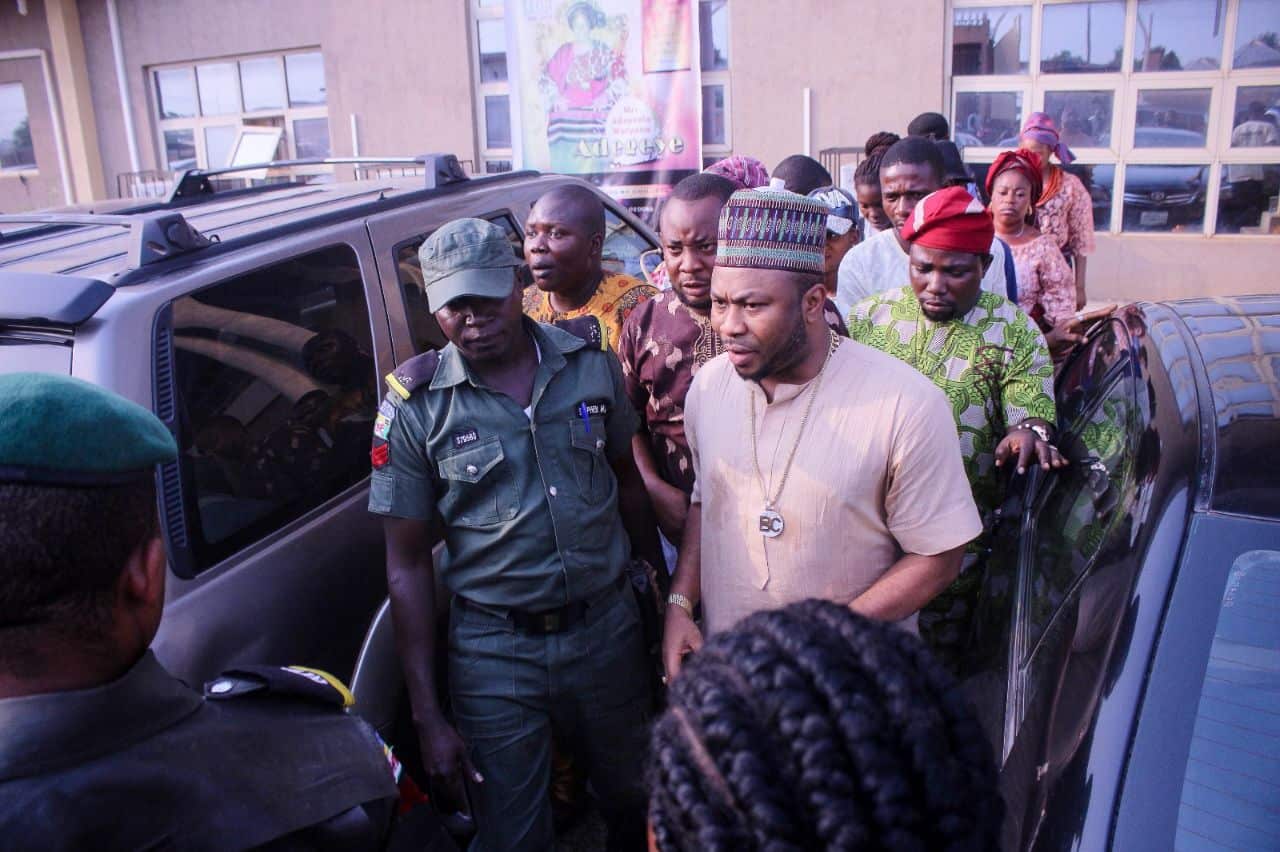 Toast Magazine media crew finally met with Dr. Olakunle Churchill after several attempts in his new Ikoyi office and below are the interview experts from the moments with the billionaire philanthropist …
Besides What we Know, can we be privileged to get to know you in person?
Churchill : There is nothing much to know about me, My name is Olakunle Churchill, the Chairman of Big Church Group and other subsidiaries including Big Church Foundation
With your mega expenditure during your 4- day Walk For Love" charity campaign incomoration of United Nation World disability day, calls for Concern, How is your Foundation Funded?
Churchill : Yes, that was a memorable charity event. Am glad it was successful. Atleast a lot of the physically challenged were empowered, we lectured them on how to discover ability in disability. Our income comes from favour, goodwill, besides 10% of our profit or revenue from Big Church Group is transferred to charity to the foundation charity account.
Recently, your househelp disclosed to an online media that you had issues with wife and you have not been at home just after your December foundation project last year?
Churchill : Every family has its ups and downs but I would not want to talk about my family.
It was said that after You left home, you were Alleged of having affair with your Female PA?
Churchill : Well, it's funny to me, because I don't have female personal Assistant, My PA is Mr Paul, who has been working with me over the years. Besides, it was a sponsored blackmail.
Gist had it that your wife Tonto Dikeh Churchill caused uproar in your mother's home, i.e her mother- inlaw, when she was alleged to have pushed her down and broke everything in her house within 2 hours due to her marijuana reactions?
Churchill : These issues are private to me and my family.
Rumour Has that because of domestic violence from you that your wife moved out with your son?
Churchill : I wonder where they got such gist from? I don't believe my wife will say that, besides I frown against such even my foundation preach against domestic violence in some of our charity awareness campaigns. It is obvious that all these channeled attacks are targeted to drag my image and what I believe in to the mud. Well, the truth is that I have never raised my hands against my wife. I have evidence of CCTV Cameras in my mums house when this happened.It can be replayed if you what us to go that far.
The news earlier today posted and deleted by one Uche Maduagwu that you have relationship with Bobrisky and Swanky Jerry? What is your take on that?
Churchill : Truly, I did not see it posted because am not a social media person, but got wind of it later. It's sincerely beats my imagination to think of such relationship…well, don't know Bobrisky but got to know Swanky Jerry through my wife. I believe whoever my wife likes as a friend, I also take as a family friend. Am too busy to think of such unpleasant issues, let alone cooking up defence.
Your Son's One Year birthday is few days from now, do you have plans to celebrate it? Guess you will be celebrating him with your wife?
Churchill : Oh! My son, I sure miss him so much. I have planned a worthwhile birthday party for him with friends and family members but it's sad to say that all effort to reach him proved abortive, and this is affecting my business and emotions, The mum won't pick calls and the nanny,Our son has been with the mother and not at home for now. I truly, should not be granting this interview if this is all about my family. Am very optimistic that the family will unite together for King Andrea birthday even though channels to reach my wife is temporarily off.
How Do You perceived all these happening in your family?
Churchill : I see nothing in it, it's a phase of life. Since it does not affect my cheques and savings. But I truly want to call on bloggers or on social media addicts to verify facts before assuming. Every marriage has good and bad moments, it's just unfortunate that I recently discovered that the alledged marriage instability is making headlines on some media platforms. Please Tonto Dikeh fans and well wishers take it easy on her, guess she is still adjusting to motherhood. With time, it will be well.
The news had it that your son owns his own company Kindred Realtors, a real estate firm, don't you think his is too young?
Churchill : (laugh), the company Kindred Realtor was actually one of my companies before I changed it to our son's name after his birth. I feel it's one of his benefit to start building up a brand for him as he grows.
Back To Your Projects, the Big Church Foundation fearlessly stormed war ravaged Southern Kaduna to provide Aid- the KADA massacre?
Churchill : Well, To God be the grace, we went, we touched life and we came back inspite of the Killings. It was a sad experience, they needed food, shelter, medications, (sobs). I just Thank God, many of them smiled with our presence.
Big Church Foundation was Loud by December with Billboard Season Greeting and Scholarship in UNIBUJA? Tell us about it?
Churchill : The season greeting was the foundation decision which I guess it was good at that time. It was appreciating our clients, partners, foreign colleagues, fans etc Well, for the scholarship it's part of the scheme in the Big Church Foundation. The Big Church Scholarship scheme is a project which offers sponsored education for the beneficiaries across different level of academic qualification or levels. Yes, we were in Unibuja recently, we discussed with the Senate and unveiled some of the students beneficiaries.
Your Foundation has bagged some Major awards including West Africa Philanthropy Award, how do you feel?
Churchill : Every award is appreciated. No one is bigger than the other. We feel humbled to be recognised by several brands. It's not our making but God. It's exciting when you touch lives and you are remembered.
Which Projects is Big Foundation Up to Now?
Churchill :This will be a long and busy year. We have lines of charity projects, peace events, Summits and project sponsorships with visible impacts. Our team is putting everything in place, but will let it out soon. But we will amongst other things empower 36,000 youths through the Big Church Foundation empowerment scheme. We shall empower 1,000 youths from the 36 states through skill equisitions, financial business supports, loans etc.
You bagged a Doctorate Honours from Republic of Benin University, so which do you prefer to be addressed? Ambassador or Dr?
Churchill :Well, it's not about the title, if my name is attached to any title you call me, I will answer. Even without title. *smiles*
Sir, it been great talking with, any last word?
Churchill :The adage of the old says " He that washes his hands well, can eat with elders"…Remain focus, determined and be consistent.