PHOTOS: How SARS officials were prevented from stealing River rerun results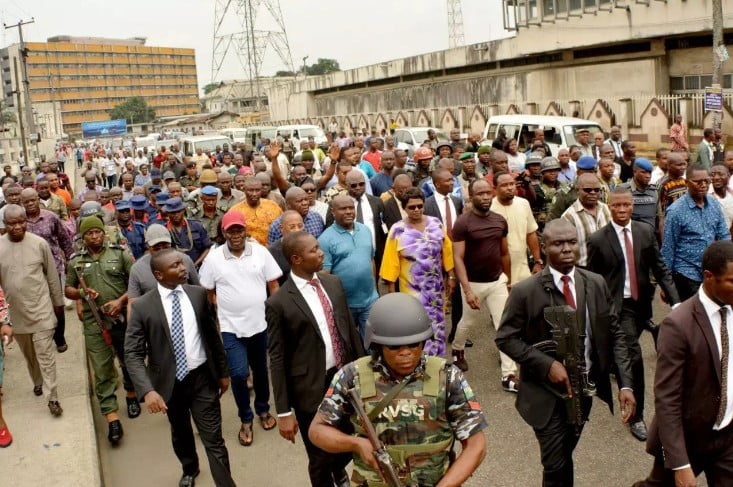 Thousands of Rivers people have prevented the personnel of the Special Anti-Robbery Squad (SARS) from rigging the Rivers rerun elections.
The police SARs Personnel led by their controversial commander, Akin Fakorede had raided the collation centre at the Port Harcourt City Council.
Mr Fakorede and his men attacked the collation officer for Emohua local government area, Chukwudi Odekpa, breaking his head.
The SARs officials also manhandled the Emohua local government electoral officer, Mary Tonkoyo.
Meanwhile, they failed as they did not know that the results have been already left in the INEC Toyota Hilux vehicle in the grounds.