Stop Making False Allegations, INEC Tells Wike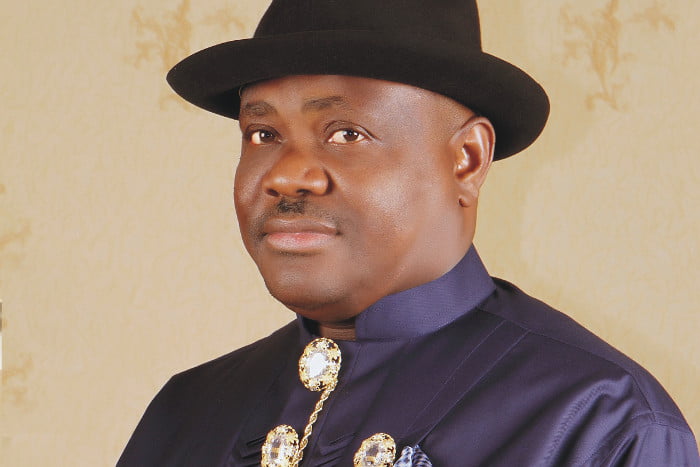 The Independent National Electoral Commission (INEC) has uged to stakeholders in Rivers to desist from instigating violence ahead of the state forthcoming re-run elections.
Re-run elections in Rivers for various seats in the National and the state House of Assembly are scheduled for Dec 10.
INEC in a statement signed Mr Rotimi Oyekanmi, the Chief Press Secretary to INEC Chairman, on Sunday in Abuja urged all political parties and their supporters to abide by all the extant laws governing the electoral process.
"The Commission hereby restates its determination to conclude the elections in Rivers in a free, fair, and transparent manner on the said Saturday, Dec 10.
"The recent Edo and Ondo governorship elections eloquently speak of the feat that can be achieved if all stakeholders do the needful.
"However, the Commission condemns, in very strong terms, the relentless false allegations, provocative and dangerous comments being made by some political actors, especially the Governor of Rivers State, Mr Nyesom Wike against the Commission.''
Oyekanmi warned that such allegations were capable of inciting people to commit violent acts that could derail the election.
"We appeal to stakeholders to henceforth refrain from making pronouncements that could either overheat the state or instigate their followers to violence.
"We wish to reassure all Nigerians that the Commission will remain impartial and committed to conducting credible, fair and transparent elections at all times."
Oyekanmi recalled that in obedience to court orders resulting from disputes over the 2015 General Elections, INEC conducted re-run elections in the state on March 19.
He said that unfortunately, the outbreak of violence forced the commission to suspend the exercise.
"At the time the elections were suspended, voting had ended in certain constituencies with the winners declared. Voting had also been concluded in some areas but collation of results had not been completed.
"Besides, certain unauthorised persons had put the Commission's officials under duress to declare results at some locations, while balloting did not take place at all in others,'' he said.
Oyekanmi said in an effort to conclude the elections, the Commission held a stakeholders' forum in Abuja on June 30, where it was agreed that the elections be held on July, 30.
He added that, however, following persistent inflammatory comments by political actors in the state, there was an arson attack on the Commission's office at Khana Local Government Area on July 26, by unknown persons.
Oyekanmi said that as a result of the attack and credible security reports, it became impossible to hold the elections as planned.
"After months of wide consultations with stakeholders aimed at creating a conducive atmosphere, the Commission announced on Nov. 3 that the elections would hold on Saturday Dec. 10."