It's too early to decide what to do, says Jegede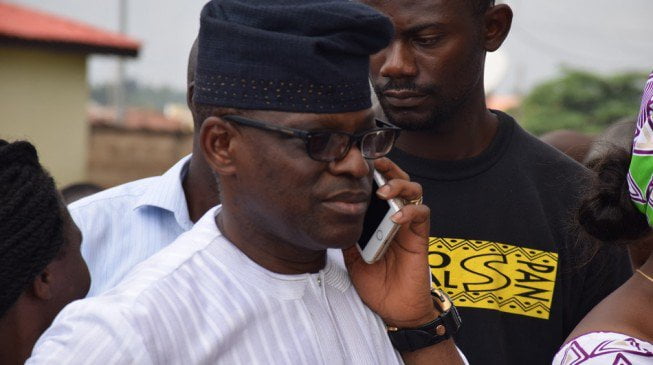 Eyitayo Jegede, flag bearer of the Peoples Democratic Party (PDP) in the Ondo sate governorship election, says it is too early for him to decide the next line of action after the election.
Jegede, who thanked the people for standing by him, said he was convinced that he had won their hearts.
He spoke in Akure, the state capital, after Rotimi Akeredolu of the All Progressives Congress (APC), had been declared winner of the poll.
"It is too early to decide on what to do as a person. My party will decide what to do. We are still consulting with those that matter in order to know the next line of action," he said.
"I know we have won the heart of the people and I should thank our people for standing by us and for their show of love and their steadfastness.
"We are studying the situation and in the fullness of time you will know what the position of the party is.
"The events that led to the election are known to you and I. We had 48 hours to prepare for the election. I was cleared by the court on Wednesday and had only Thursday to campaign and on Saturday I had to go for election.
"Our request for postponement of election was denied by INEC for reasons that we are yet to fathom and these are the things in the next few days we will have to review."