Major Highlights Of Tinubu's Speech At G20 Conference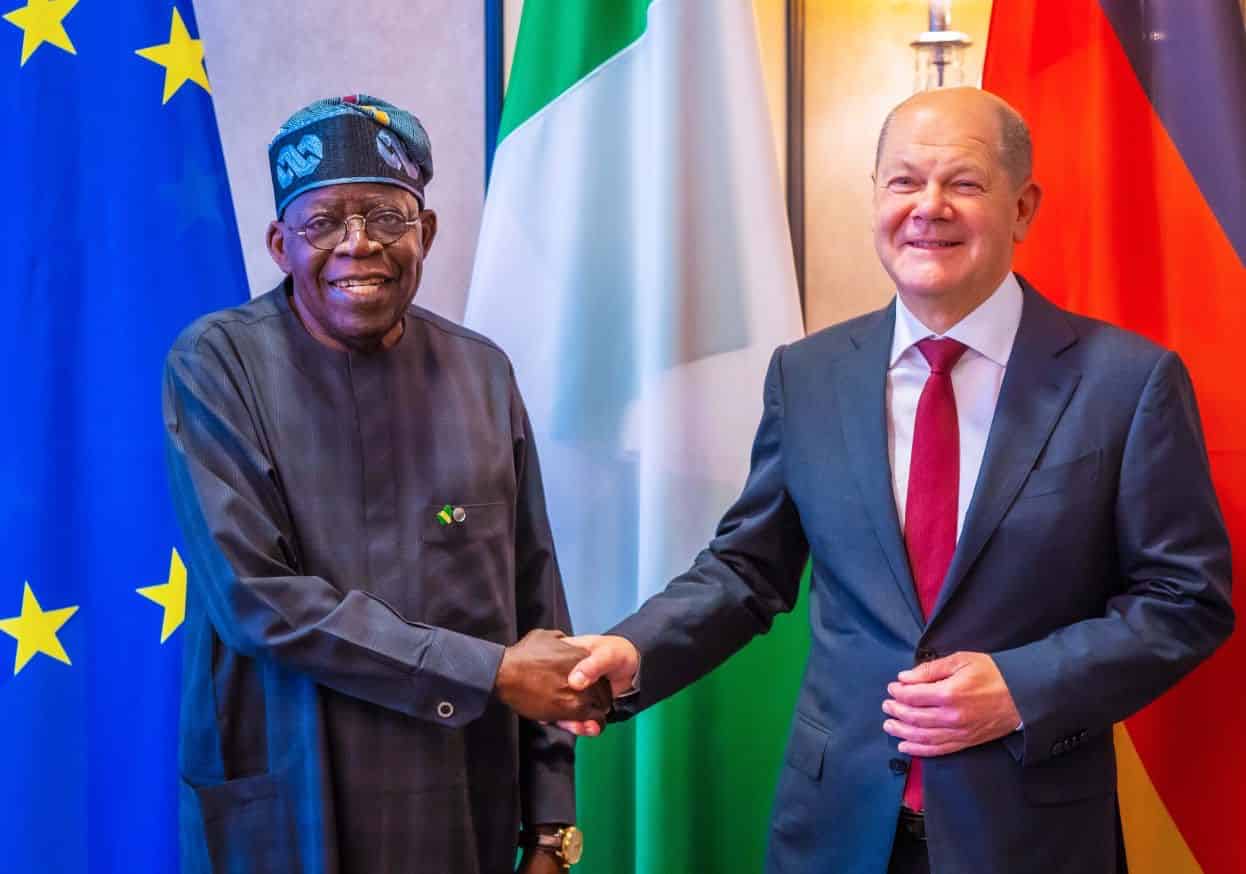 President Bola Tinubu has said Nigeria and other African countries are ready to engage in mutually beneficial business partnerships with Europe and the rest of the world.
The President stated this on Monday at the G20 Compact with Africa (CwA) Conference in Berlin, Germany, hosted by German Chancellor Olaf Scholz.
President Tinubu also enumerated various assets and infrastructure that make Nigeria a standout choice for investors.
Below are the major highlights of President Tinubu's speech at the conference.
– The President believes that enjoying the youngest, largest, most vibrant youth population and a well educated population are the primary assets and advantages Nigeria wields over other nations in the global race for new investments.
– The President also believes that the stability and predictability in the socio-political development of Nigeria provides a conducive atmosphere for business operations and investment.
– PBAT trusts his transformative changes to improve Nigeria's economy will remove all obstacles hindering businesses because his government reforms are based on the principles and philosophies of good governance.
– The President accepts that the vast gas deposits in Nigeria and its business-friendly environment makes the most populous country an attractive investment destination.
– Finally, the President believes that the creation of fiscal responsibility and tax reforms by his government will accommodate foreign investments to his creation.
---
---
© 2023 Naija News, a division of Polance Media Inc.