Social Media Regulation: We Are Not After Skit Makers – Hisbah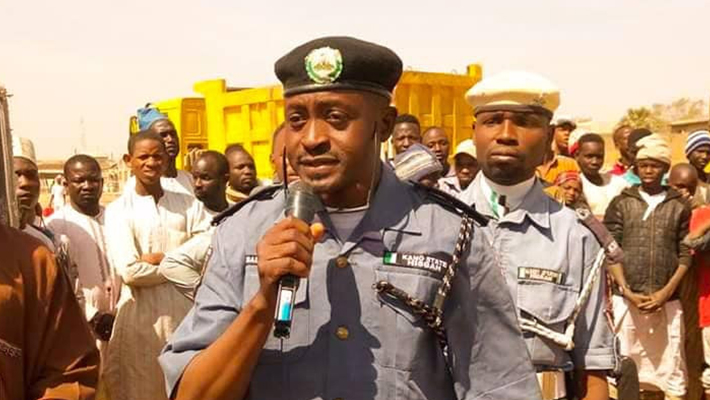 Hisbah, the security unit of Kano State, has clarified that its efforts to regulate skit creation on social media, particularly on the TikTok platform, are aimed at influencing public behaviour rather than infringing upon human rights.
The security unit highlighted that actors from Kannywood and other skit creators have committed to maintaining modesty during the production process.
This move comes in the wake of public outrage against offensive remarks and content from various skit creators, including Ado Gwanja, Ummi Shakira, Samha Inuwa, Murja, Mr. 442, Safara'u, Dan Maraya, Amude Booth, Kawu Dan Sarki, and Babiana, since late September 2022. Islamic clergy have also raised concerns about these creators.
Murja Kunya, a controversial TikToker, has been a central figure in this narrative, challenging traditional norms in northern Nigeria through her candidness, use of strong language, and thought-provoking social media posts.
Recent calls for reprimand by the state's security team stemmed from the deviation of Murja and others from Islamic customs, leading to engagement with the Hisbah Commission and a viral video showing Murja pledging allegiance to uphold Islamic dictates in her content.
The federal government has made multiple attempts to regulate the internet and social media platforms, including a 2015 campaign by the National Assembly against social media abuse and the ban of Twitter on June 4, 2021.
The National Information Technology Development Agency also proposed a Code of Practice for Interactive Computer Service Platforms/Internet Intermediaries on June 13, 2022.
Idris Gama said in an interview with the Board's focal point on Sunday, "This is about behaviour modification and how can we correct the bad aspects of the youth's behaviour. There is no violation of their human rights by us." 
"There is no compulsion because when we talk about behaviour modification, it is to admonish if one admits to modifying his bad behaviour that is not a problem.
"They admitted that some of the things they do are not in line with the law, and those who attended the engagement pledge to conduct themselves henceforth."
Gama pointed out the mutual understanding between the board and skit makers in the state.
He maintained, "There is a good mutual relationship that they stand to benefit from the commission and the government once their behaviour is modified."
Elucidating further, he said, "The Hisbah Commission had an engagement with Tik Tokers, and I think a few days back, they had the same engagement with Kannywood. If you look closely, Murja made some praiseworthy statements on the commission. There are indications that they were remorseful and they are willing to change their style of social life.
"Murja has also admitted that all their wrongdoings were due to ignorance of the fact that it was wrong, and they pledge to make amends," he said.
He maintained, "They have indicated that social media is just a part of their social life, not a challenge, so we do not have any provision for empowerment or schooling them."
Murja Kunya, a 24-year-old TikTok content creator known for her controversial videos, has recently faced legal action by Kano police on charges of acting indecently, using foul language, and violating Islamic law. Born in Kano State, Murja gained popularity for her humorous Hausa-language content on TikTok.
Her path, however, changed when she was recently taken into custody by the Kano police on charges of acting indecently, using foul language, and committing acts against Islamic law.
---
---
© 2023 Naija News, a division of Polance Media Inc.