Police Arrest Catholic Priest, Others Over Alleged Affiliation With MASSOB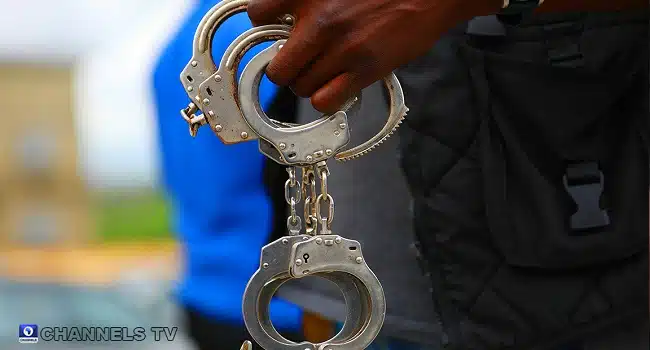 A Catholic Priest identified as Reverend Fr. Samuel Aniebonem and five other persons have been reportedly arrested in Anambra State over alleged affiliation with the Movement for the Actualisation of the Sovereign State of Biafra (MASSOB).
Naija News learnt that the citizens were apprehended by the anti-kidnapping unit of the Nigeria Police Force, Anambra State command.
Confirming the development in a statement made available to journalists during the weekend, MASSOB Director of Information, Mazi Chris Mocha, said Fr. Aniebonem and the others arrested in Awkuzu, Oyi Local Government Area of the state.
It was reported that the Catholic priest was apprehended when he visited the State Criminal Investigation Department to inquire about his 87-year-old in-law, Chief Sylvester Dinyelu, who was among those arrested earlier, for his possible release.
According to Mocha, instead of briefing the priest on the reasons for Dinyelu's arrest, the police arrested him on the suspicion that he, too, might be a member of the movement.
Those arrested with Fr. Aniebonam were Udebunu Anachuna, his driver, as well as Christian Ifeji, Johnson Anagor and Kanayo Madu.
Mocha said that a similar thing occurred in Onitsha on Tuesday last week when one Mathew Ani was arrested on an allegation of belonging to the Indigenous People of Biafra (IPOB).
He called for a halt in the incessant arrests by police, arguing that such actions negated the principles of the right to free association and movement of the citizens as contained in the Nigerian constitutions as amended.
Story continues below advertisement
Naija News learnt that Fr Aniebonem works at St Patrick's Cathedral Church, Awka. He is a native of Ifitedunu town, where three persons were arrested when the police raided a MASSOB office in the area last week.
---
---
© 2023 Naija News, a division of Polance Media Inc.