DSS Grills High-profile Individuals, To Unravel Masterminds Of Sagamu Killings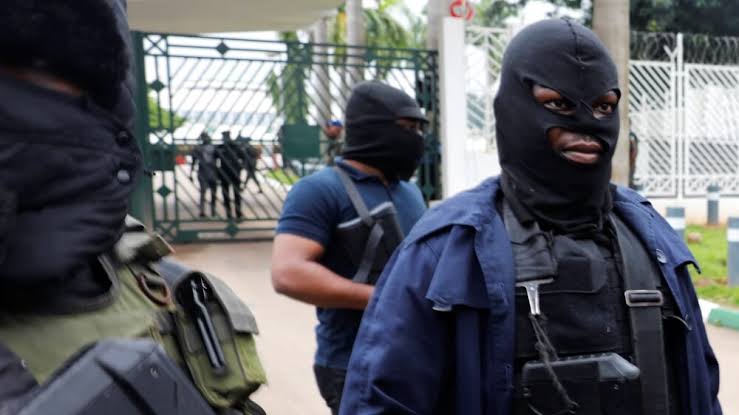 Operatives of the Department of State Services (DSS) have vowed to fish out individuals behind recent cult killings in Sagamu, Ogun State.
Sources, who disclosed that no one would be spared in its ongoing investigations, stated that the probe is being conducted without bias.
The security agency source told The Nation that suspects so far questioned in connection with the recent mayhem have given very useful information that will assist in unraveling the kingpins and their collaborators.
According to the source, the remote and immediate causes of the mayhem are being thoroughly examined.
He assured the public that the agencies were determined to get to the root of the cult activities in the ancient town and its environs.
The source said: "We had questions for two individuals, and we invited them accordingly. They were invited as part of our investigations into the cult killings. They honoured our invitations. They were thoroughly questioned. They have been released after we finished questioning them.
"They provided very useful information that will greatly assist us with our task of unravelling the reasons and people behind the incessant cult clashes in Sagamu.
"Inviting legislators or local government administrators must not be seen as an exception. We are focused on the task of ending cultists and cult-related executions.
"Our resolve is absolute, and we will not be phased by snide talks. We have invited various personalities who are also bona-fide members of the community.
"Remember, we earlier said that based on the directive of the governor who invited us to join in this exercise, there will be no sacred cows.
"We have broadened our investigations. We are working with resolve and determination, and we are even widening our nets as we continue."
---
---
© 2023 Naija News, a division of Polance Media Inc.