Tonye Cole, Rivers APC Give Condition To Ganduje-Led NWC On Reconciliation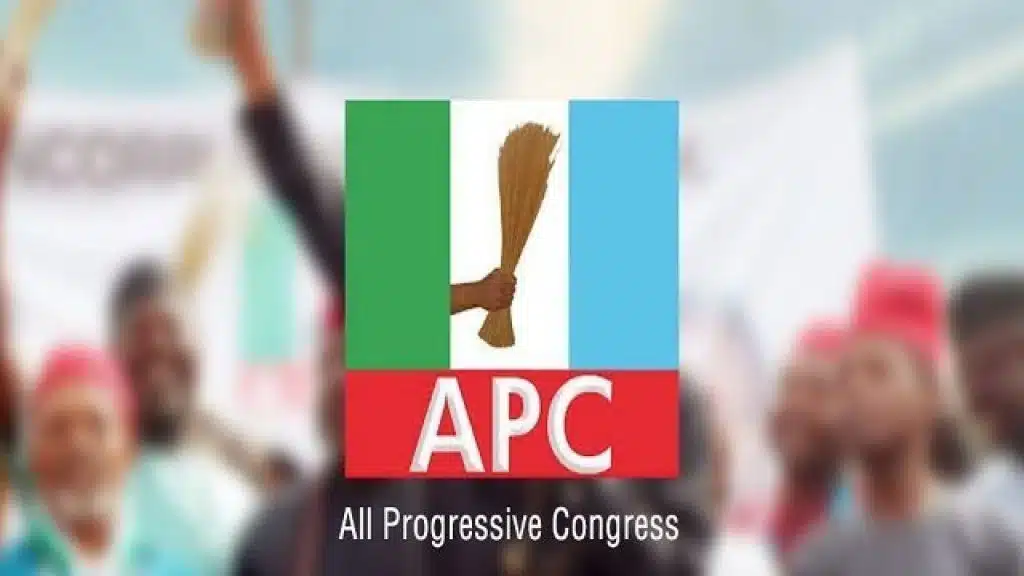 The Rivers State chapter of the All Progressives Congress (APC) and its Governorship Candidate in the March 18 polls in the state, Tonye Cole, has given the Abdullahi Ganduje-led National Working Committee (NWC) its conditions of reconciliation with the party's leadership.
Cole, on Tuesday, led a delegation of Rivers APC chieftains on a courtesy visit to Ganduje at the national headquarters of the ruling party in Abuja.
According to Cole, the Rivers APC would only reconcile with the party's leadership if President Bola Tinubu compensated some of their 'sons and daughters' with significant positions in his administration.
The Rivers APC flag bearer said, in all honesty, the party was shocked to see the President appoint former Rivers State Governor, Nyesom Wike and some card-carrying members of the opposition Peoples Democratic Party (PDP) into his cabinet.
He insisted that APC loyal supporters in the state don't deserve to be left in the cold, noting that if the new leadership of the party truly wants to reconcile, then the President must appoint some of its loyalists.
Speaking to pressmen after the meeting with the APC National Chairman, Naija News reports that Cole said they are ready to work with the new APC leadership for reconciliation.
He said, "We can only urge the President and leader of our great party to do more for God's glory and the APC's good. This includes appointing our sons and daughters to crucial positions and other forms of empowerment of our members to cater for our faithful supporters who, despite the human and material losses they have encountered, remain longstanding in faith with the APC.
"The scale of violence and all sorts of ambushes we suffered were scary, but they didn't stop us. Not only were our gubernatorial flag bearer and other candidates not allowed to get materials from INEC to file their petitions at the Tribunals after the elections on February 25 and March 18, 2023, but our party also withdrew as a petitioner soon after we completed the filing process. That has never happened in the history of Nigeria's major political parties. The party that sponsored our candidates pulled the rug beneath their feet when the party was needed the most.
"If the event described above shocked us a little, what happened next was card-carrying PDP members of Rivers State got appointments in our APC Federal Government, left us completely confused and very upset. Those being rewarded are PDP members who spent huge State resources trying to destroy APC in Rivers State since 2013 and failed, primarily because these loyal APC members here resisted them fiercely.
"Your Excellency would be shocked that as we address you in this meeting, the Rivers State Chapter of the APC has no representation at any level of governance in our country. There isn't a single Rivers APC member appointed at any level of the Federal, State or Local Government."
In his response, Ganduje reassured them that the party leadership would pass their request to the President for urgent consideration.
While noting that compensation in politics is an important factor that can't be ignored, especially in the process of reconciliation, Ganduje said, "I believe we have taken the right way to rebuild APC in Rivers State; the party that we know its history. So, we assure you the founding members of APC in the state. We know how much you suffer. We cannot allow your suffering to wither away like that. We will do our best to protect you. Compensation in politics is very important. We are taking this up for consideration. And I assure you. We have your leadership. The gubernatorial candidate is here. The party chairman and other caliber of members are also here.
"But I think with this your determination to rebuild the party, we urged to create an even environment to keep your doors open so that those who left the party, no matter how big they are in another party where they went for sabbatical leave, can come back to their original base."
---
---
© 2023 Naija News, a division of Polance Media Inc.