Zamfara: Shoot Illegal Miners, Bandits On Sight, Lawal Tells Security Operatives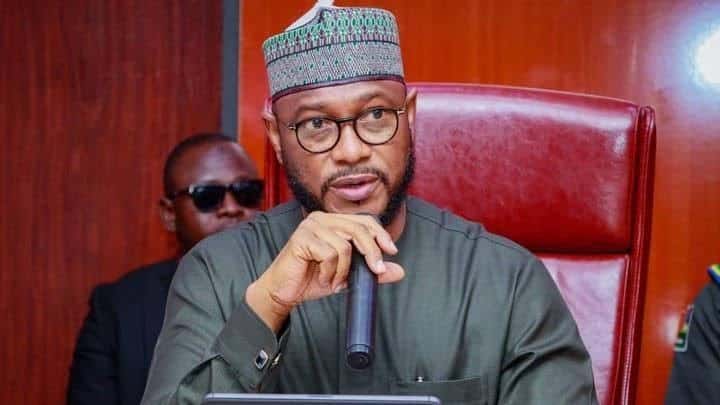 Governor Dauda Lawal of Zamfara State has directed security operatives to shoot illegal miners and bandits on sight perpetrating crimes in the state.
In a statement issued on Saturday, the governor's spokesman, Sulaiman Bala Idris, said over the years, illegal mining in Zamfara has fuelled banditry and other criminal activities.
The governor said it is time to end the activity and implement strict measures against people carrying out illegal mining to protect the safety and well-being of the people.
He said: "The directive is necessary to ensure the safety and security of the good people of Zamfara and deter potential wrongdoers from committing such acts.
"It is also a swift action to enable the state government to be in total control of state resources and block activities that endanger the lives and properties of the people.
"Illegal mining is undeniably one of the driving forces behind the rampant banditry plaguing Zamfara state.
"We must take swift, decisive action to curb this menace and restore peace and security to our communities."
Insecurity: Kebbi Govt Bans Mining Activities
The Kebbi State Government has suspended all mining activities in the state and directed all the security agencies in the state to ensure strict compliance with immediate effect.
The Secretary to the State Government (SSG), Alhaji Yakubu Bala, confirmed this during a press conference on Friday in his office.
He explained that the recent heightened security challenges in the localities sites across the state and other concerns, such as lack of verifiable evidence of corporate social responsibilities, and total absence of accruable revenue, prompted the State Government to take the needful action.
Bala said the state government was fully aware that Mining falls under the exclusive legislative list, and stressed that the decision for the suspension was made after a thorough assessment of the current security situation in the mining sites.
He said that the situation in the mining sites has raised serious concerns about the safety of those involved in the industries, coupled with the apparent lack of verifiable signs of Corporate social responsibilities in the midst of complete revenue generation.
---
---
© 2023 Naija News, a division of Polance Media Inc.