Tinubu Leaves New York After Attending UNGA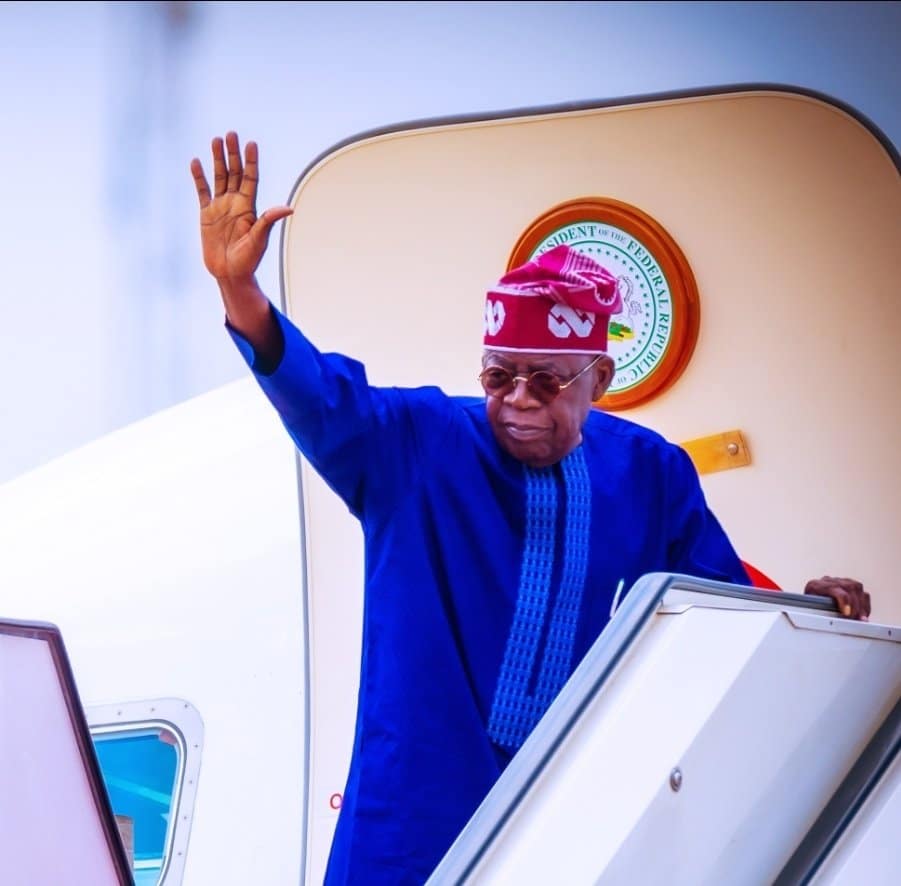 President Bola Tinubu on Thursday departed New York in the United States after attending the 78th session of the United Nations General Assembly (UNGA).
Naija News reports that Tinubu, while in New York, addressed world leaders at the session and  highlighted the issues facing Africa, such as foreign exploitation of natural resources, human trafficking, forced migration and climate crisis.
He also participated in some of the high-level events, including bilateral meetings with some world leaders like the South African President, Cyril Ramaphosa, among others.
He also met with the President of Angola, João Manuel, an ExxonMobil delegation led by the company's President of Global Upstream Operations, Liam Mallon, and with King Abdullah II ibn Al Hussein, King of Jordan.
On Wednesday, President Tinubu met with some Nigerians living in the U.S. at a town hall meeting, where he urged them to come back home, noting that there are a lot of business opportunities in the country.
After his interaction with Nigerians, he met with the UN Secretary-General, Antonio Guterres, where he noted that African nations would start to take appropriate actions against actors that illicitly siphon and smuggle out the continent's vast mineral resources.
The Nigerian leader told the UN chief that human rights had been used to deter actions against such actors that smuggle out African resources and bring in Western-made weapons.
On Thursday, he rang the bell at the National Association of Securities Dealers Automatic Quotation System (NASDAQ), becoming the first African leader to do so.
---
---
© 2023 Naija News, a division of Polance Media Inc.