Why Niger Delta Region Has Failed To Develop – Peter Obi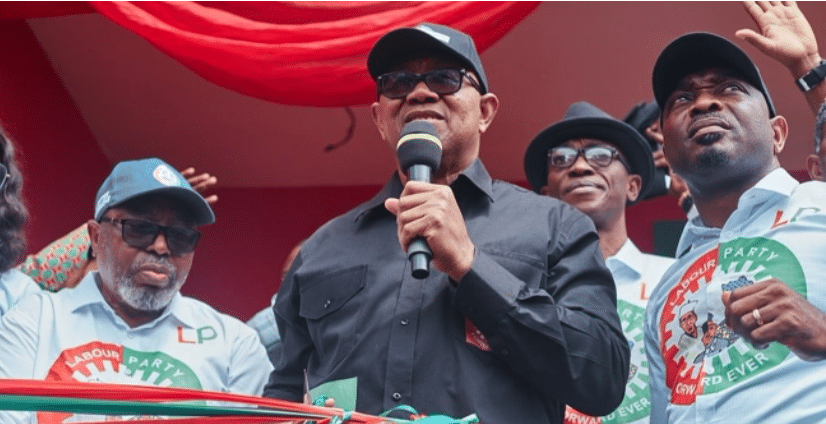 The 2023 presidential candidate of the Labour Party (LP), Peter Obi, has said the Niger Delta region has failed to develop because of the level of poverty experienced in the area.
Obi stated that the failure and corruption of successive governments have made the South-South stagnate and impoverished 67 years after oil was found in the region.
He stated this on Tuesday during the official presentation of the Labour Party flag to the party's Bayelsa State governorship candidate, Udengs Eradiri, in Yenagoa, the state capital.
Obi said Bayelsa, where oil was first discovered, is still languishing in underdevelopment and reeks of poverty, adding that the state is not supposed to be on the list of poor states considering its natural resources.
He said, "In a state where oil was first discovered, and after 67 years, you still can't drive on good roads. After Sokoto, known as the poorest state with a 90.5 per cent poverty rate, Bayelsa is at 88.5 per cent. Bayelsa is not supposed to be on the list of poor states, considering what God endowed them with. It is the product of bad leadership, and that is what we are trying to change."
"We want a new Bayelsa where those who come to serve know it's service to the people. And also use the people's money for public good. That is the only way to pull the people out of poverty. We can't achieve that with people stealing and mismanaging funds.
"The future belongs to the youths, and you must support someone who believes in you. We need to move from consumption to production. It is through production that jobs will be provided. Small businesses will be supported, which is the future of the world and Bayelsa."
Obi also called on residents of Bayelsa State to verify all the claims that the candidates of the various political parties in the November 11 governorship election will make during their campaigns.
He said: "Carry our message everywhere; we want people who will create wealth and not those who will keep sharing and sharing everything.
"Go and verify what our candidate has said. One of the things we lack in our country today as a people is that we choose not to verify the things we were told during campaigns. That is what we need to do, and by doing that, we will know what the future holds."
---
---
© 2023 Naija News, a division of Polance Media Inc.