Tinubu Departs Nigeria For 78th UNGA In US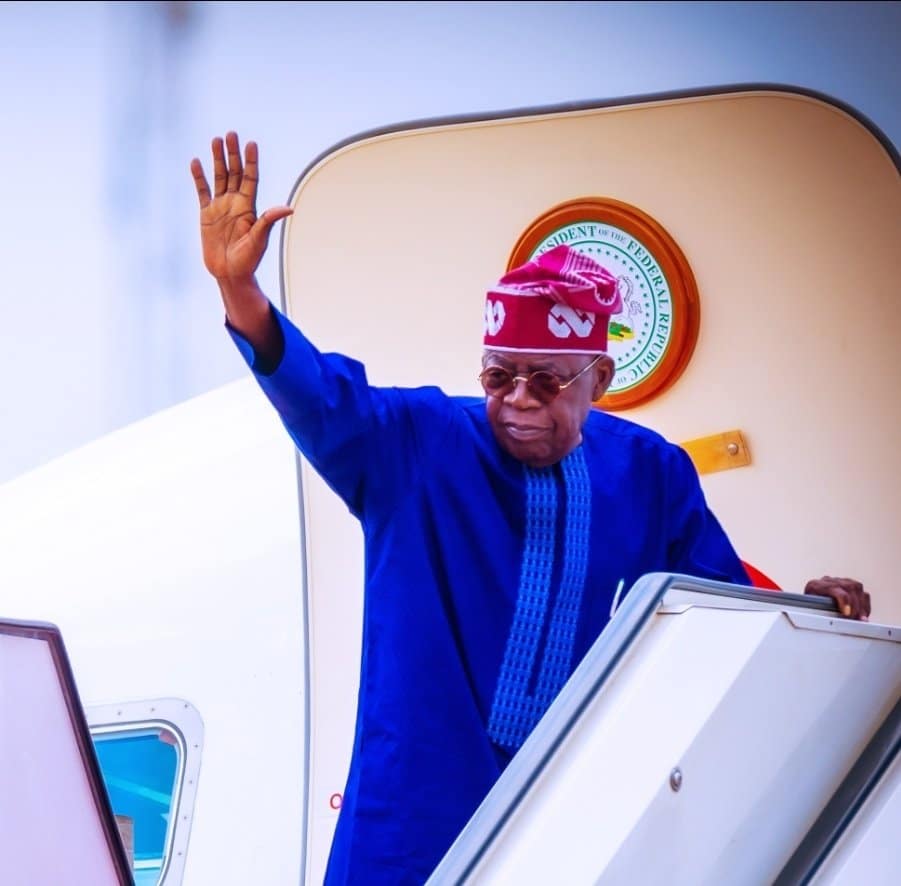 The President of Nigeria, Bola Tinubu on Sunday departed Nigeria for the United States to attend the 78th United Nations General Assembly (UNGA).
The development was announced by the presidency in a statement released on Sunday afternoon.
This is Tinubu's first UNGA meeting since he was sworn in as president in May.
The president is expected to hold bilateral meetings with various world leaders, including Joe Biden, president of the United States, and Von der Leyen, president of the European Union Commission, on the sidelines of the summit.
President Tinubu's spokesman, Ajuri Ngelale also disclosed that his principal would meet with the global president of Microsoft, Brad Smith and the head of global affairs for Meta Technologies, Nick Clegg.
Ngelale said Tinubu's meeting with the duo would focus on strategies on how to improve Nigeria's digital transformation and leverage artificial intelligence.
He is also expected to deliver his inaugural national statement on the floor of the UN headquarters on September 19.
The Nigerian president will also address American business leaders at the US Chamber of Commerce and conduct the NASDAQ closing ceremony.
The 78th UNGA session will be held from September 18 to 26 in New York.
The theme for this year's UNGA is, "Rebuilding trust and reigniting global solidarity: Accelerating action on the 2030 agenda and its sustainable development goals towards peace, prosperity, progress and sustainability for all".