Sheikh Jassim: Manchester United Meet PSG Chairman Al-Khelaifi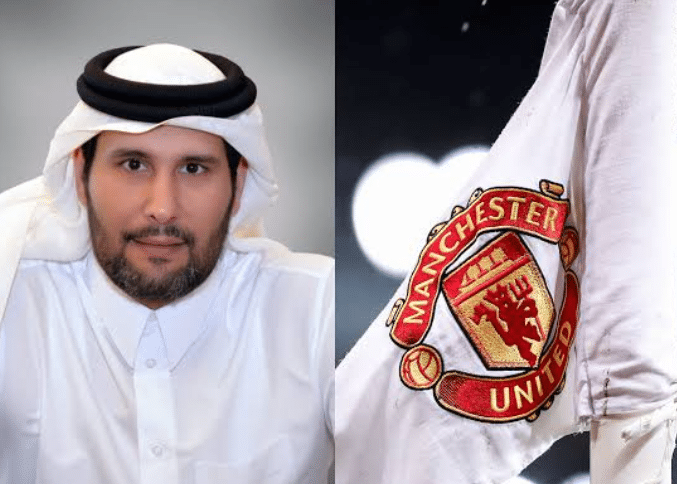 Manchester United owners reportedly sent representatives to meet with the chairman of Paris Saint Germain, Nasser Al-Khelaifi over the bid from Qatari banker Sheikh Jassim bin Hamad Al Thani.
The meeting between the representatives of the Glazers family, owners of Manchester United, and the chairman of PSG was said to be an effort to get Sheikh Jassim to increase his bid to the £6 billion valuation of United. The meeting reportedly took place over a month ago.
According to a report by BBC Sports, the Glazers have had a close relationship with Qatari Al-Khelaifi for years and are trying to use that channel to get what they want from Sheikh Jassim. But that seems to have made little or no difference.
Naija News reported recently that Sheikh Jassim submitted his fifth bid for the ownership of Manchester United on Wednesday and reportedly declared it as his last effort in trying to buy the club. The latest bid is said not to be the exact valuation of the club.
Since the current owners of the club, the Glazers announced their intention of selling Manchester United in November, the family has never made any public statement concerning the series of bids that have been submitted for the club.
Also, the Raine Group, which is handling the sales process, has not been forthcoming with updates concerning the failure or success of the bids from diverse bidders.
This situation frustrated most of the bidders and forced them to bow out especially because they kept hearing that the Glazers are not ready to accept anything less than their £6 billion valuation of the club.
Hence, when Sheikh Jassim submitted his 5th bid this week, reports claimed that he would withdraw from the process if he doesn't hear anything from the owners or Raine Group before the end of Friday, June 9.
At the time of filling in this report, there has not been any official statement from the club or the owners, but those close to the deal claimed that a decision would be made in the coming days.