Presidential Tribunal: Tinubu's Lawyers Object As Peter Obi, LP Present Channels TV Reporter As Witness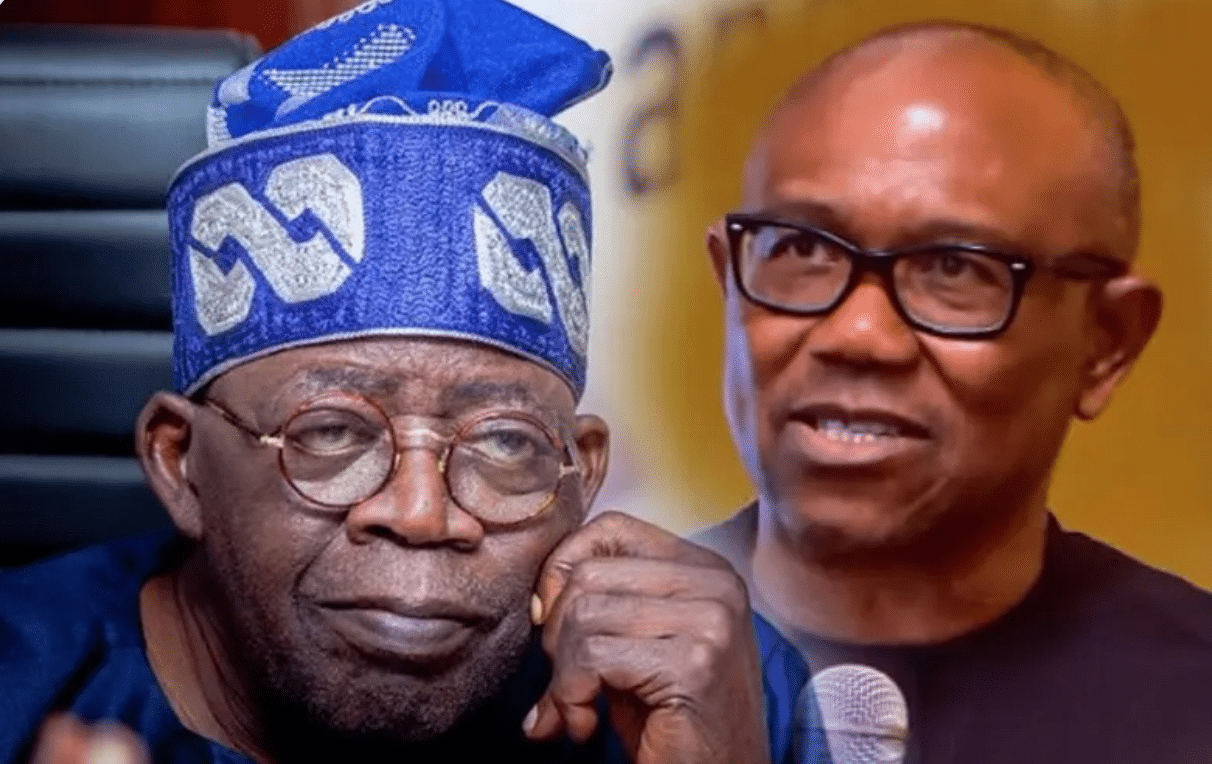 The Labour Party (LP) and its presidential candidate, Peter Obi in their petition against the victory of Bola Tinubu of the All Progressives Congress (APC) on Friday presented a Channels TV reporter, Lucky Isawode as a witness.
The lawyer representing APC and Tinubu, however, objected attempt to call a Channels TV reporter as a witness in court.
Arise TV giving insight into the development in a series of posts on Twitter wrote, "In the hearing of Labour Party petition, Channels TV reporter, Lucky Isawode, has taken to the witness stand to give his witness statement.
"Labour Party Lawyer, Jibril Okutepa informed the Court that Mr Isawode had to appear as Labour Party witness following the issuance of two sets of subpoenas to the TV stations.
"The dates of the subpoenas dated 30th May and 6th June 2023, are addressed to the Director and CEO of Channels TV.
"Counsel to Bola Tinubu, Akin Olujimi objects to the competence of the witness to testify in the proceedings on grounds of it being in breach of the Electoral Act.
"He says the witness statement of this kind should have come with the petition. Adding that the witness statement was filed and served on him today, Friday 9th June, which is past the 21-day period within which petitions challenging the outcome of elections are to be filed.
"He also says the witness isn't listed among the list of witnesses by the Labour Party.
"The subpoena requests the witness to produce a live interview of the Chairman of INEC, Mahmoud Yakubu and Festus Okoye, an INEC National Commissioner.
"The witness brought a flash drive which Tinubu's lawyer, Akin Olujimi describes as "unknown" adding that he isn't prepared for it.
"Mr Olujimi says having not served the exhibits on them, Tinubu and APC say it will be against their right to a fair hearing.
"INEC's lawyer, Kemi Pinhero, also objects to allowing Mr Isawode to appear as a witness of the Labour Party.
"The Court however states that doesn't stop its admissibility, as they can be played on another date, when they must have had ample time to study the content.
"Two flash drives with the video evidence were tendered in the exhibit and adopted by the Court."