2023 UCL Final Could Be Man City's Last Chance To Win UCL Under Pep Guardiola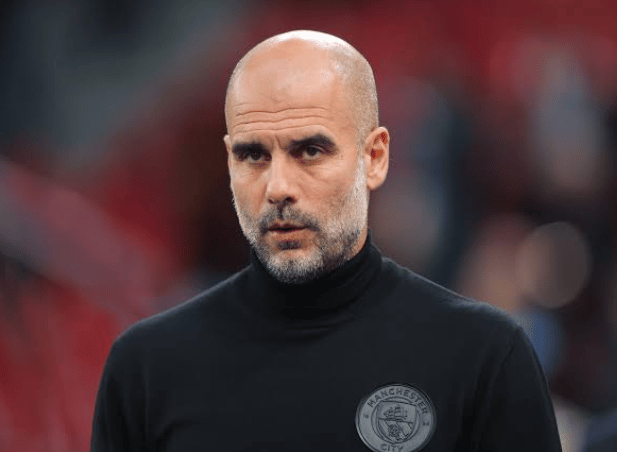 Saturday, June 10, 2023, is another date of destiny for Manchester City coach, Pep Guardiola who is expected to halt his 12 years of wait for a UEFA Champions League title against Inter Milan at the Atatürk Olympic Stadium, in Istanbul, Turkey.
In the 2022-2023 season, Pep Guardiola has already helped Manchester City to win the Premier League title and the English FA Cup. Can he complete the treble by winning the UEFA Champions League title against Inter on Saturday night?
Note that Guardiola made his name as a player and a coach at FC Barcelona between 1988 to 2012. During that period, he recorded a series of achievements, especially as a coach.
His managerial journey started with FC Barcelona B team in 2007 before he was promoted to Barcelona senior team in 2008 with which he won three successive La Liga titles, two Copa del Rey, three Supercopa de España, two UEFA Champions League, two UEFA Super Cup, and two FIFA Club World Cup.
Pep Guardiola's biggest season as the manager of FC Barcelona was during the 2008-2009 season in which he won the historic treble of La Liga, the Champions League, and the Copa del Rey.
After four seasons at FC Barcelona, Guardiola left in 2012 and joined Bayern Munich in 2013. Before he left Barca, the Spanish tactician helped the club to win the 2010-2011 UEFA Champions League title which is the last in his managerial career.
Even though he handled star-studded Bayern Munich for three seasons, he failed to win the Champions League. He however won seven titles for the German club including three successive Bundesliga titles.
Pep Guardiola And His Manchester City Machine
Pep Guardiola decided to join money-spinning Premier League club Manchester City in 2016 weeks after he departed from Bayern Munich.
At the time Guardiola arrived at City, the club was still trying to re-establish themselves as Premier League giants after winning their first two league titles (2011-2012, 2013-2014) since 1968.
When the Spanish tactician arrived, the first thing he did was to discard some veteran players he met at the club and gradually replaced them with his kind of players.
This move became almost an instant success as he and Manchester City went on to dominate English football consistently since the 2017-2018 season.
Under his watch, Manchester City have won 13 major titles including five Premier League titles, and four EFL Cups. However, he has failed to win the prestigious UEFA Champions League title which has eroded the club in their history.
Pep Guardiola who is in his 7th year at the club came very close to winning the Champions League for Manchester City in the 2020-2021 season where he led the club to their first Champions League final in their history. However, they lost by a lone goal to a fellow Premier League club, Chelsea.
In the following season, they lost in the knockout stage to Real Madrid but were able to bounce back in the 2022-2023 season as they knocked out out Madrid to get to another Champions League final in three seasons.
Another Moment Of Destiny Awaits Guardiola And His City Machines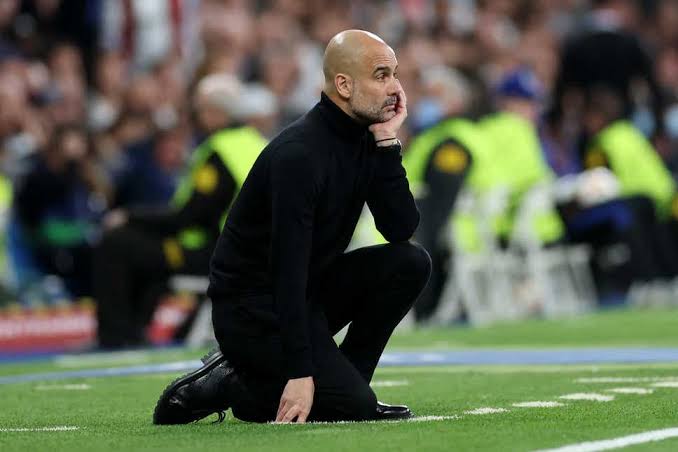 Pep Guardiola's Manchester City team is seen as a complete team that could beat any team in the world. Even though they are almost untouchable in English football in the last six seasons, they have been inconsistent in Europe.
One of the reasons for this is said to be that Guardiola often overthinks before a Champions League final, the 2021 final in which he decided not to use a natural striker, is often used to explain his concept of overthinking.
Another argument is that Manchester City has not had a prolific natural striker in the last three seasons after Kun Aguero lost his form, left for Barcelona and subsequently retired from football due to a heart problem.
But that problem is believed to be solved with the arrival of Erling Haaland from Borussia Dortmund last summer. The 22-year-old Norwegian striker has been unstoppable since he arrived at City and in the Premier League.
Haaland has scored 52 goals in all competitions for Manchester City which makes him the first Premier League player in history to score so many goals in a single season. He also finished as the league's top scorer in his debut season with 36 goals.
Hence, the Norway international is believed to be the real machine Pep Guardiola's City has been lacking in the Champions League. It is now left for the Norwegian striker to prove that against Inter Milan from 8 PM WAT on June 10.
Will Guardiola Be A Failure At Manchester City Without A Champions League Title?
Pep Guardiola has never spent over six years at a single club in his managerial career but he has enjoyed that privilege at Manchester City because the owners of the club believe that he can give them the Champions League title.
Hence, not winning the Champions League title for City will almost deem him a failure at the club.
Even Guardiola himself admitted in an interview in 2020 that "I will be judged if we don't win it … I will be a failure here. I know that". Hence, it will be difficult to declare his almost seven years spell at City a success without this particular title which the club has failed to win in its history despite billions of dollars in investments.
This season could be Guardiola's last chance to get this close to winning it for City and it will be even unforgettable if he wins it in a season where City will become the first English club since 1999 to win a treble – Premier League, FA Cup, and the UEFA Champions League.