10th NASS: Aggrieved Aspirants Continue To Lobby After Meeting With Tinubu, Might Name Consensus Candidates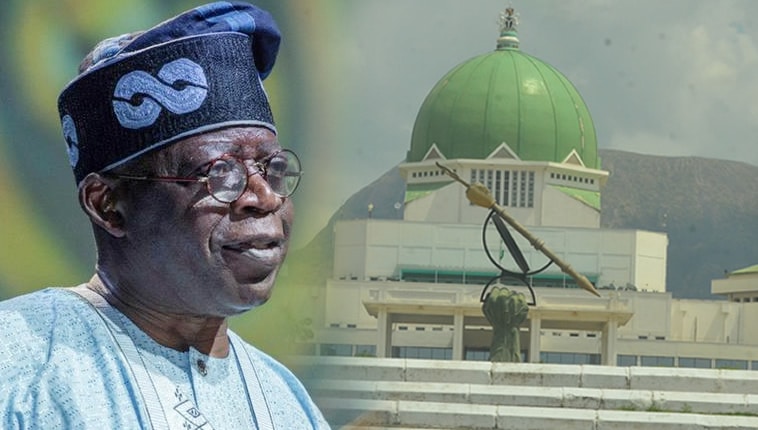 There are indications that President Bola Tinubu's meetings with lawmakers-elect did not appease aggrieved aspirants kicking against the All Progressive Congress (APC) zoning formula.
Naija News is aware that lawmakers-elect have continued to lobby for support even after their meeting with the President on Wednesday and Thursday.
In May, the APC leadership zoned the Senate President and the Deputy Senate President seats to Senator Godswill Akpabio from South-South and Senator Jibrin Barau from North-West, respectively, while the party endorsed the member-elect representing Kaduna (North-West), Tajudeen Abbas, as speakership candidate, while the member-elect from Abia State (South-East), Benjamin Kalu, clinched the Deputy Speaker slot.
However, aspirants like Senators Abdulaziz Yari, (Zamfara West); Osita Izunaso (Imo West) and Orji Kalu (Abia North) have insisted that they would not step down their ambition to contest for the seat of the Senate President for the party's consensus candidate.
Similarly, in the House, a group of aggrieved aspirants who named themselves the G7 have also vowed to contest against Abbas for the position of Speaker.
While the information gathered by this platform revealed that Yari's camp might name its consensus candidate by Sunday, The Punch disclosed that at least two members of the G7 might contest against Abbas.
However, sources have allegedly made excuses that the President didn't mention names of consensus candidates in the meetings held with lawmakers-elect, as according to some of them, he only preached national unity.
Member-elect for the Ningi/Warji Federal Constituency in Bauchi State, Adamu Ranga, told The Punch that the President did not voice support for any of the candidates vying for the senate or House leadership, but he simply called for a united front.
Ranga said, "Mr President spoke to the general assembly, both Senate and the House of Representatives, in order to ensure that we have a solid government. Secondly, he emphasised that he will perform an open-door policy for everybody.
"Whoever wants to see him can see him without any hindrance. And whatever you want to discuss with him, he will give you that privilege to discuss. Thirdly, he said we should put our constituency first since we are here to represent them. He mentioned that he wants the Senate and the House to cooperate to elect good leaders."
Similarly, a source close to Sani Jaji and Ahmed Wase said, "Prior to yesterday (Wednesday meeting), there was a meeting of the aspirants with Tinubu at the State House. He was not categorical. What he told them there and then was that the zoning stands.
''But he did not say 'support Abbas' but he said 'zoning of the party stands.' So, invariably, what he was trying to tell them, based on our interpretation, is that those aspirants from that zone can go ahead and contest."
The source further noted "That is what Tinubu told members-elect on that day. I can confirm that one," adding that, "It leaves Jaji, Soli and Abbas – the three of them – to slug it out."
When asked to be categorical if Jaji was going ahead to contest against Abbas, the source said, 'Yes, he is." The source, however, could not say the same about Wase.
The source further disclosed that Jaji held a meeting with some members-elect at his Abuja office on Thursday afternoon, as part of his continued lobbying for votes and another meeting would hold between the G-7 and members-elect on Saturday.
Also, a member-elect for Enugu East/Isiuzo Federal Constituency, Prof Paul Nnamchi, said Tinubu only appealed to lawmakers to uphold the national interest at the meetings.
Nnamchi said "He appealed that we should forget about party politics and face national interest. That was the major part of his speech. He didn't mention anybody's name to be voted for. Maybe he is appealing, but I didn't hear anybody's name."