Fuel Subsidy: Oil Markerters Reveal Next Line Of Action After Meeting With Tinubu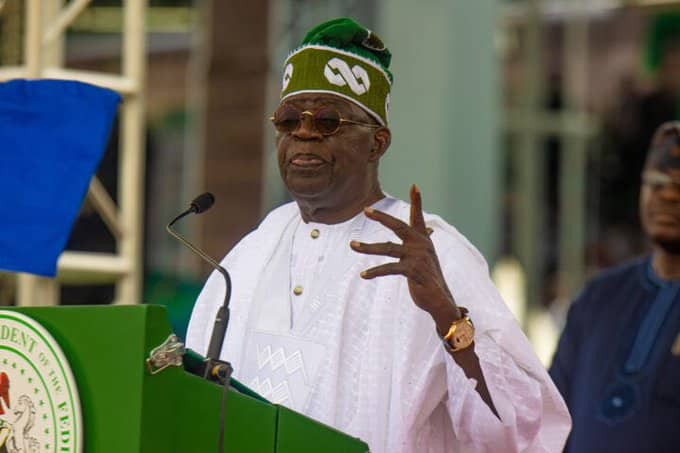 The Depots and Petroleum Products Marketers Association of Nigeria (DAPPMAN) have in Abuja pledged its support for the Federal Government's removal of fuel subsidy.
Naija News earlier reported that the markerters were meeting with President Bola Tinubu.
Speaking after the meeting, the association's chairperson, Dame Winifred Akpani said the markerters would support palliative measures by providing between 50 and 100 mass transit buses.
Akpani said the buses would be locally manufactured and would use Compressed Natural Gas as fuel.
She said, "We pledge our support for President Tinubu in the bold decision of removing petrol subsidy. It is an idea that was long overdue.
"Removal of subsidy is not about making fuel costly and taking it out of the reach of Nigerians. It is about getting it right on the real issue of petroleum product subsidy.
"Who are those enjoying the subsidy? The subsidy ends up being enjoyed by those it was not meant for.
"We also spoke to the president about substitutes to petrol as well as creating an environment conducive for investments to thrive in the oil sector.'' 
Also speaking, the Governor of Ogun State, Dapo Abiodun who led the DAPPMAN delegation stated that the subsidy removal was an indication that the president is ready to address the challenges of the oil and gas sector.
"Subsidy has become a N4 trillion per annum issue and its removal will release more funds for economic development.
"Subsidy removal will unleash the potential of Nigeria because it will open up a lot of resources for the development of other sectors of the economy.
"The National Economic Council will soon begin sitting to propose interventions on the subsidy removal.
"The interventions will definitely be a long-lasting solution to the effect of fuel subsidy removal on Nigerians,'' Abiodun said.