Stock Your Home With Consumables – Edo NLC Issues Notice On Nationwide Strike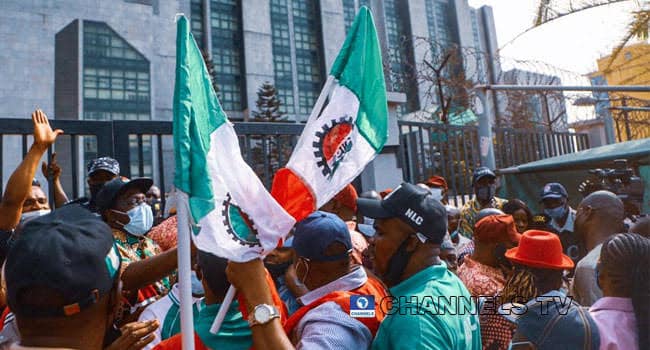 The Edo State Chapter of the Nigeria Labour Congress (NLC) has advised both private and public workers in the state to stock their homes with as many consumables and commodities as they could afford ahead of Wednesday, June 7, nationwide strike.
The press release is to notify workers in the state of the union's intention to join its national body on the planned nationwide strike in protest of the latest hardship brought on Nigerians following the removal of fuel subsidy by the federal government.
Recall that President Bola Tinubu announced during his inauguration that the era of fuel subsidy is gone. Naija News reports that the development has since brought about a hike in the price of petrol and other commodities in the country.
"We, members of NLC, Edo State Council, wish to inform the general public, particularly Private and Public Sector Workers in Edo State, that in compliance with the Nigeria Labour Congress (NLC) National Headquarters directive for a nationwide strike effect from Wednesday 7th June 2023, we hereby advise that citizens should stoke their homes with consumable and other essential commodities. All Sectors such as petrol stations, Banks, Markets, Hospitals, Media Houses, Airport, etc shall all be shut down till further notice.
"This Press Release serve to inform all Edo Citizens of the planned action as there will be monitoring team to ensure total compliance by NLC and its Affiliates. All Public and Private Sector Workers are by this release advised to remain at home from the day of the commencement of the strike until further notice," the press release signed by the Edo State Chairman of the NLC, Comrade Odion Olaye, reads.
See the press release below: