Kano PRP Warns Governor Abba Gida-Gida Against Revenge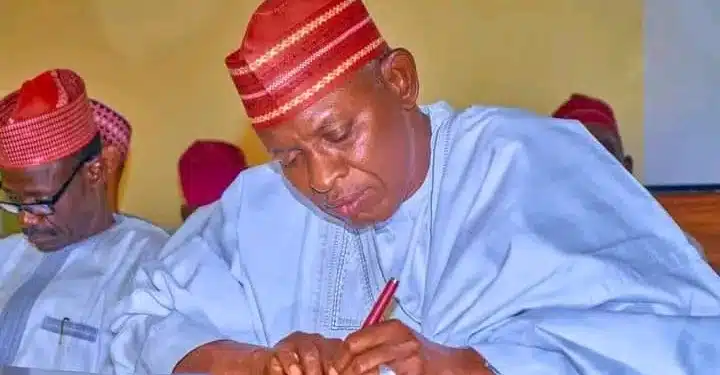 Kano State Governor, Abba Kabir Yusuf, also known as Abba Gida-Gida, has been admonished to avoid using his office for personal vendetta.
Recall that Abba Gida-Gida won the last governorship election on the New Nigeria Peoples Party (NNPP) platform.
Shortly after his inauguration, the Governor issued some directives overriding the norms under the administration of his predecessor, Abdullahi Umar Ganduje.
During his inauguration, Abba Gida-Gida ordered security agencies in the state to immediately take over all public properties sold by the administration of former Governor, Abdullahi Ganduje.
"I am announcing today that all these public places and assets that were immorally plundered and sold by the Ganduje administration should be taken over by law enforcement agencies, led by the police, the DSS, Civil Defence, and Hisbah pending the final decision of the government," he said.
Last weekend, there were mixed reactions in Kano as the governor commenced the demolition of structures believed to be illegally erected on properties belonging to the state government.
Reacting, the Kano State chapter of the People's Redemption Party (PRP) advised the newly sworn-in governor not to use his office for revenge against individuals or groups but for the best interest of the state.
In a statement signed by members of the 2023 Kano PRP candidate forum and made available to newsmen, the governor was warned against injustice, prioritizing any individual, group, or political party's interest above the collective interest of the state.
"Election is the only legal and acceptable way of producing leaders under democracy in Nigeria, there must be a winner and a loser.
"We are calling on the new government to put the collective interest of the state above any individual, fraternity interest or parochial sentiment.
"Revitalize our decaying education sector, improve public healthcare service delivery, come up with policies and programs that will enhance agriculture, commerce and industries, job creation and poverty eradication," PRP noted in the statement.
However, the opposition party congratulated Gida-Gida and all other candidates who won elective positions under various political parties.