Popular Nollywood Actress Opens Up On Undergoing 'Chin Implant' Surgery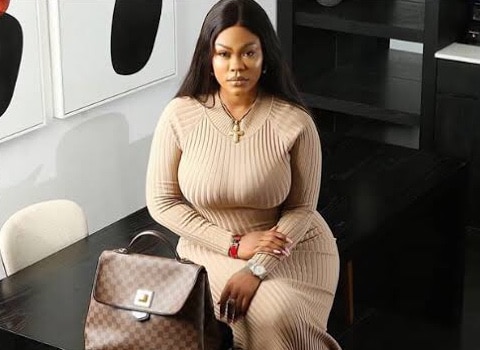 Nollywood actress, Daniella Okeke has distanced herself from reports alleging that she underwent surgery following her new look.
This comes after the actress's curious fans questioned her new look over what they deemed as a 'recent change' in her facial physique.
Daniella had via her Instagram page shared a video of her showing off her no-make-up face, which had left a fan alluding her new look to chin implant.
The fan wrote, "Your chin implant is great, makes your face looks more square than round. Looks good on you".
Responding to him, Daniella Okeke denied having any chin implant, wrote; "Ma I've no Chin Implant".
Why I Can Not JAPA From Nigeria
Meanwhile, Nollywood actor, Kunle Afod, has disclosed that he doesn't see himself leaving Nigeria to relocate to another country.
During an interview with Sunday Scoop, the 49-year-old Yoruba film actor said that though people, including his colleagues in the entertainment industry, are leaving ('JAPAying') out of the country, he has no plans to join them.
Afod clarified that he does not blame anyone for wanting to relocate. He, however, believes that we can all rebuild the Nigeria that we all wanted.
"I don't see myself relocating. I have been traveling for a very long time and my last trip was the longest. I was away for a month. I believe travelling is a form of education, so, if the access is there, why not?
"If a Visa is easy to access, people will go out of the country and come back. In that situation, I believe it is only a few that would want to relocate. However, I don't blame anyone for wanting to relocate because the country is in a mess. But, if we build this country together, I believe things can get better," Afod noted.