Presidential Tribunal: Tinubu, INEC Reject BVAs Evidence Tendered By Atiku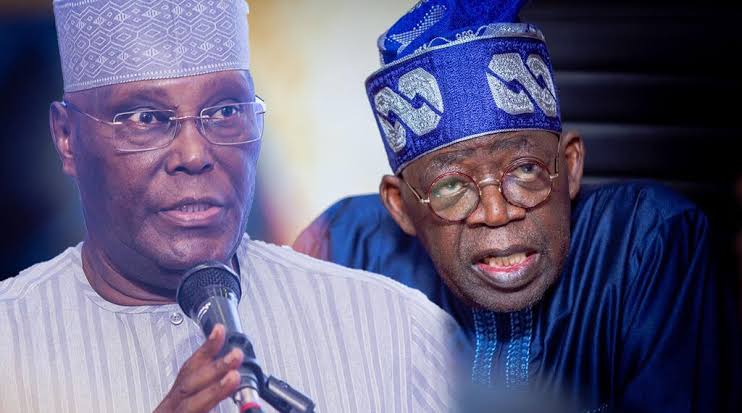 President Bola Tinubu expressed his opposition yesterday to the use of voter data extracted from Bimodal Voter Accreditation System (BVAS) machines used in the 2023 presidential election.
Represented by his team of lawyers, he contested the credibility of the printouts provided by the opposing candidate, Atiku Abubakar of the Peoples Democratic Party (PDP).
Atiku insisted that the documents he presented pertained to the results from 33 states of the federation, excluding Kaduna, Kano, Katsina, and Lagos states.
He was represented by Chris Uche, but the documents were submitted by a member of his legal team, Prof. Eyitayo Jegede.
The Independent National Electoral Commission (INEC) also expressed its reservations about the documents' admissibility, except for the data from Kogi, Sokoto, and Rivers states.
However, the All Progressives Congress (APC), Tinubu's party, supported their candidate's stance.
Despite the objections, Justice Haruna Tsammani's panel admitted the documents from the BVAS as evidence, marking them as Exhibits PT 1 to PT 33.
Atiku also presented election results from Abia, Bayelsa, Kaduna, and Ogun states, which the court admitted as evidence.
In a related development, the Labour Party's candidate, Peter Obi, requested for the hearing to be postponed due to the sudden illness of two key members of his legal team.
This adjournment, agreed upon by all parties, will push further proceedings to Thursday.
Both Atiku and Obi are challenging the validity of the presidential election and are requesting the revocation of the Certificate of Return issued to President Tinubu by INEC.
Their claims revolve around alleged corrupt practices, Tinubu's eligibility, and non-compliance with the Electoral Act, 2022.