Charly Boy Reacts To Tinubu's Inauguration, Sends Message To Obidients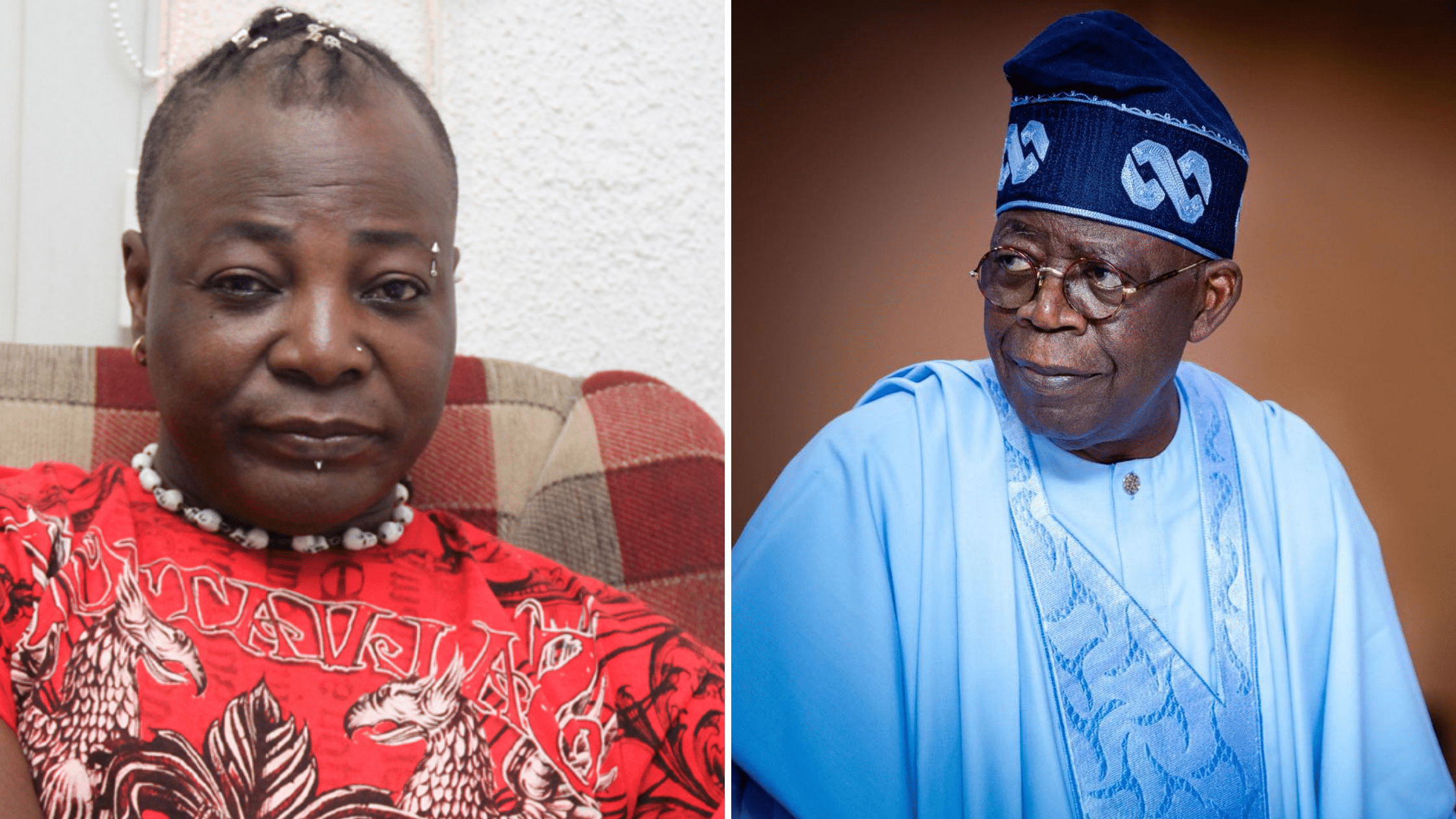 Veteran Nigerian entertainer, Charles Chukwuemeka Oputa, popularly known as Charly Boy, has reacted to the inauguration of Nigeria's president, Bola Tinubu.
Naija News reports that Tinubu alongside Kashim Shettima were officially sworn-in yesterday, May 29th as the President and Vice president, respectively in a grand ceremony.
Reacting to this, Charly Boy, who is a strong supporter of the Labour Party (LP) presidential candidate, Peter Obi, in a video shared on Instagram said the supporters of All Progressives Congress (APC) are currently jubilating with the thought that they have won.
However, he has resolved never to get angry over the huger and hopelessness ravaging the country because the politicians have weaponized the situation.
According to Charly Boy, it is ridiculous that many Nigerians still believe that the ruling party which has subjected the country to hardship will change things in the next eight years.
He further commended Obidients who are committed to building a new Nigeria and urged them to continue exposing the lies of politicians and hold them accountable to start living up to their promises.
He said, "Some people think they have won, their tribe or religion has won. Because they believe that their thief is better than my own. I'm no longer angry when I see hunger and hopelessness perambulating on the street of our country. I know the reason, many of our political leaders have weaponized bigotry, hunger, hopelessness, and religion.
"How would explain that the same APC that has shown us shege is still ruling? It is ridiculous that many believe that Nigeria can still change for the better under the administration.  The wickedness of our politicians has left us in serious agony for 8 years and many of the oppressed are wanting another 8 years.
"I see the commitment and courage of exceptional youths fighting to make the country better. I commend their determination that Nigeria will never be the same again.
"Our eyes have been opened and we must stay committed to building a new Nigeria of our dream, it is not about catching a cruise, it is a marathon. So my fellow obidients, let us be re-energized, hold the government accountable to start living up to their promises, exposing their lies.
"We would never relent because we are the soldiers fighting for the Nigerian of our dreams, For me, I will die here. Am Obidient till the end. My people work don start. A New Nigeria is Possible. Damn it"